Mzansi has been praying for Zola7 to get help he needs. Since the death if rapper Ricky Rick black twitter have taken step to find Zola7 from wherever he was hiding and they finally found him.MaMkhize And her son Andile Mpisane has been a blessing to Zola. MaMkhize has found Zola and took him for ride. She is the fist person to find him and to sit down with him. The past two days Zola7 has been trending after the visit of MaMkhize and other celebrities who later become interested to know the critical state of his health.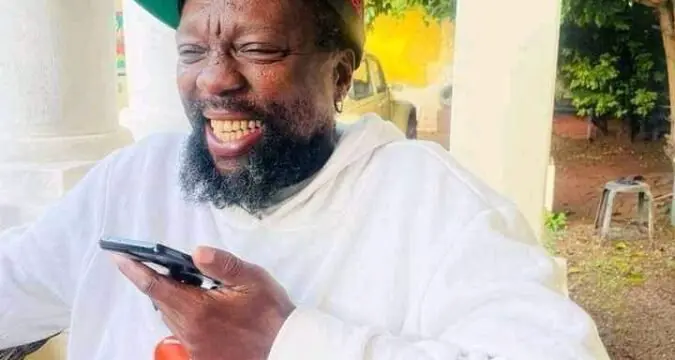 MaMkhize And Her Son Andile always find themselves trending for good and bad reasons. According to one 9f Facebook user it is said that MaMkhize has blessed Zola7 with R10 Million. It has been reported by Dimpho Mphahlele, Shawn Mkhize and Her son Andile Mpisane has given Zola7 R10 Million to cover all his medical bills and to take care of his family.
With caption: "Zola has been reportedly given R10m by Shawn Mkhize and Her son Andile Mpisane. Mamkhize and her child Andile Mpisane have our living Legend Zola 7, R10 Million for his medical bills and also money to take care of himself and his family♥️". She wrote.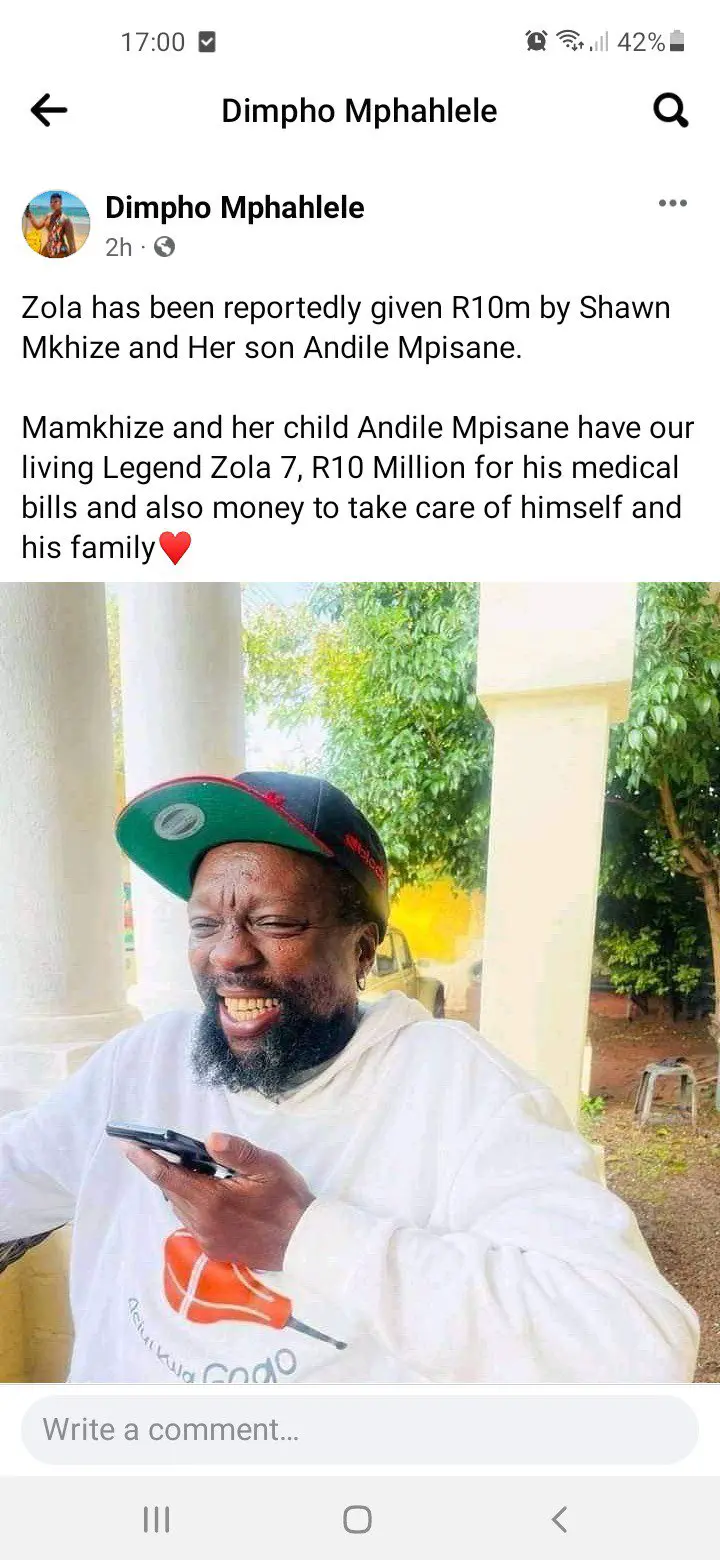 Mamkhize first saved Bloemfontein Celtic today she is saving the legend of this country south Africa definitely deserve someone like her. Although some people are saying that she is a fraud and chasing clout but at least she is doing something that many people failed to do. Zola7 has been down, sick for many years and no body was willing to help.
God bless MaMkhize andnher son Andile Mpisane who came to rescue Zola. God bless Zola speedy recovery.