Drama was witnessed at one burial ceremony as drunk friends came to witness the final send off of their friend and they decided to do it in their own style.
In a video which was shared by mpashogram on their instagram account, the drunkards are seen mourning and some throwing themselves on the ground next to the grave of their friend as his body was being lowered.
To make their style of mourning more surprising, they are seen throwing beer bottles and others pouring beer on the Casket as the deceased is lowered. A clergy present at the burial is left speechless as he can be seen standing surprised while the drunk mourners perform their thing.
See some screenshots as obtained from the video.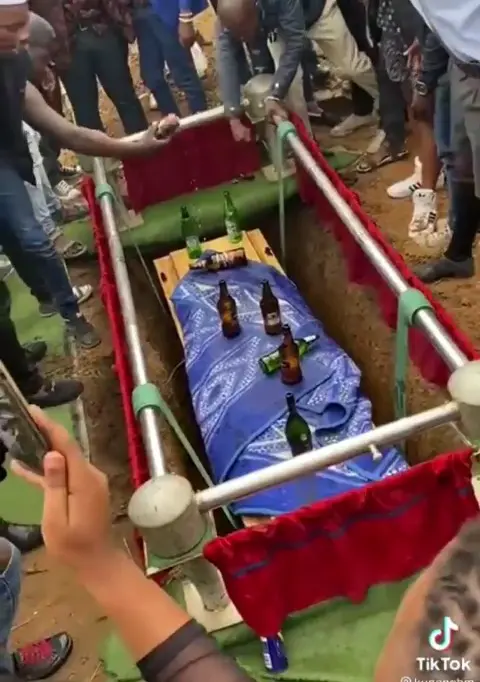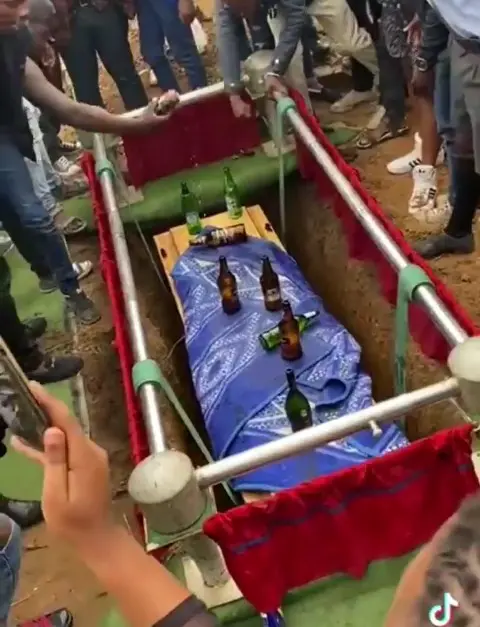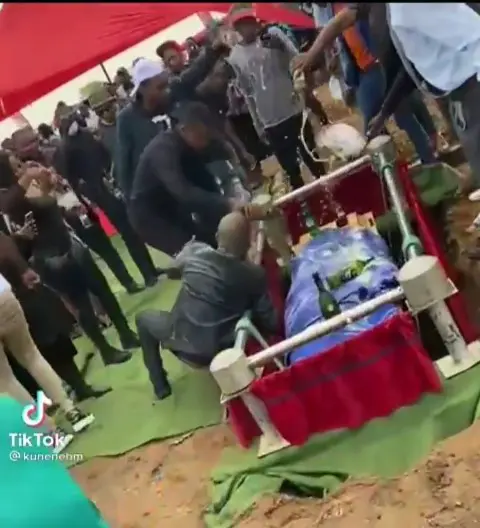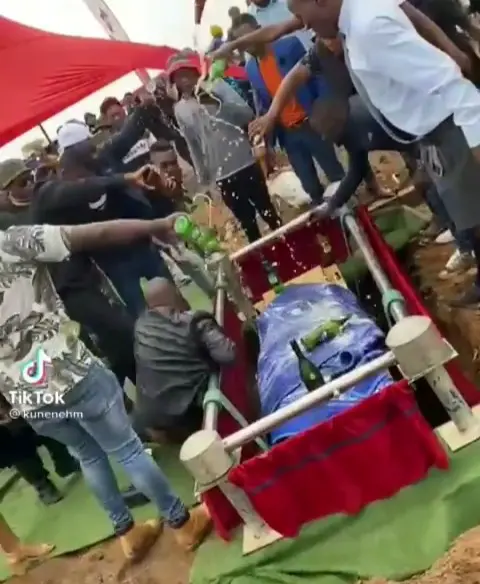 The video has left many Kenyans surprised as well and they have reacted with mixed feelings. Some have said maybe the departed member had done the act of pouring alcohol to another person who had died before him and now his friends have decided to do him the same at his Burial.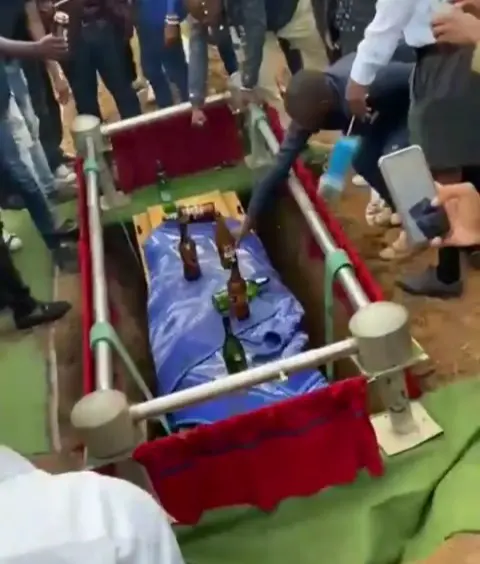 Others have said that's how some Drunkards send off their members while others said the departed soil was send to take some drinks to the ancestors.
See some of the reactions below.