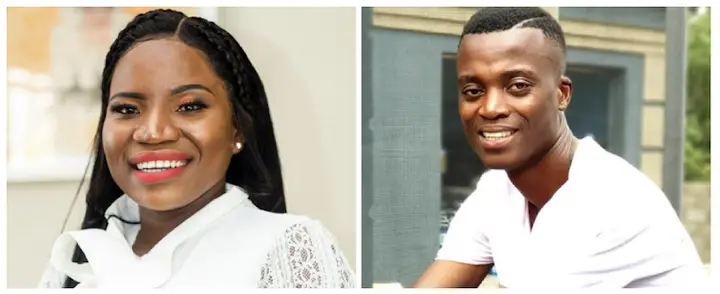 As if the South African entertainment business didn't have enough to deal with this year, what with the Covid-19 killings and all the lockdowns that threatened careers, some artists still found time to play games and deceive their audience.
Instead of serious engagements, some musicians have resorted to foolish marketing stunts in order to attract fans' attention and drive eyes and ears to their music or recent appearances in TV shows.
One of the year's most memorable PR stunts was Limpopo-born singers King Monada and Makhadzi and their song Ghanama.
The couple has since kissed and reconciled, and we can only hope that their followers have also buried the hatchet.
Makhadzi and Monada were not the only ones who sought to deceive their supporters in order to get notoriety or trend. Babes and her pals did another heinous prank just a few weeks ago…
Such incidents sparked the idea for this opinion essay.
The whole opinion article may be seen below:
Brenda Fassie is, in my opinion, one of South Africa's best artists. Brenda was filling stadiums with significantly higher capacity long before Cassper and his age created hashtags out of playing 20,000 capacity arenas.
There are no stunts. There are no gimmicks. There will be no deceiving supporters. Just her, her attitude, and her most powerful weapon: music!
Brenda let the music scream and the rest of the world murmur. Yes, she had her share of high-profile controversies, but she never put attention before of music. Brenda always made sure she delivered when she sang, and she will be remembered as the G.O.A.T.
I was recently angered when Makhadzi and King Monada, who have the potential to be famous one day, came out last week and revealed that they willingly participated in a ridiculous "fake battle" over a song for the purpose of publicity.
In a country where exploitation in the music business is so prevalent, their prank irritated me to no end.
I nearly choked when I heard one of the managers triumphantly exclaim on the radio, "any publicity is good PR." Yes, umm, no. Perhaps this was the case in the 1990s, when all celebrities had to keep them "relevant" or current were Sunday papers and tabloids.
The concept that "any publicity is good PR" is just not true in the age of social media – an age of genuine, meaningful interactions with your fans and the people who buy your music and like your personality.
There is no longer a need for a middleman. So when you lie, you are openly deceiving your fans. And lying to the same supporters who are always ready to establish a hashtag and fight for your honor (as they did when Makhadzi just cried wolf) would almost certainly backfire.
Perhaps I'm overly sensitive, but I've never been able to enjoy any giving from the female musician who duped us into thinking a famous couple married for the sake of her music video fame.
I'm also not going to jump on any offers from the presenter-turned-rapper who had the entire country convinced she crashed her vehicle and died when, in fact, she was alive and well, just securing her influencer bag.
Anything they have to offer will need a miracle for me to spend my hard-earned money on.
For me, dumb antics cost me admirers, which isn't worth it. Why would you risk losing those who have demonstrated their support for your skill by endorsing it?
Look, there are certain people whose abilities the country still questions, and they may have to work harder to win our attention. It is nearly acceptable for a Skolopad or Big Xhosa to go above and above in their public relations antics.
They must hold the attention of the country long enough to finally win us over with their abilities.
Why do you feel the need to deceive as an artist when you have been recognized by thousands of people who agree that you are brilliant and worth their money or data as they buy or download your song?
Both King Monada and Makhadzi are well-known performers, and their fan base has developed over the years from a handful of individuals in Limpopo who overheard their songs at the taxi queue to being streamed countrywide and broadcast on major radio stations. Because of who they are and the music they produce, both of them have spoken on worldwide stages.
They have a tremendous track record, and it's a shame they want to sully it with foolish, phony arguments in which they shamelessly lie to people who care about them and then expect them not to be insulted.
In essence, the couple only have one task. That is to say, to make good music. There is nothing else.
True hit songs bring you more fans, more notoriety, and finally elevate you from a decent hardworking musician to a great artist.
So leave the ridiculous antics to the stuntmen and concentrate your efforts on becoming excellent.