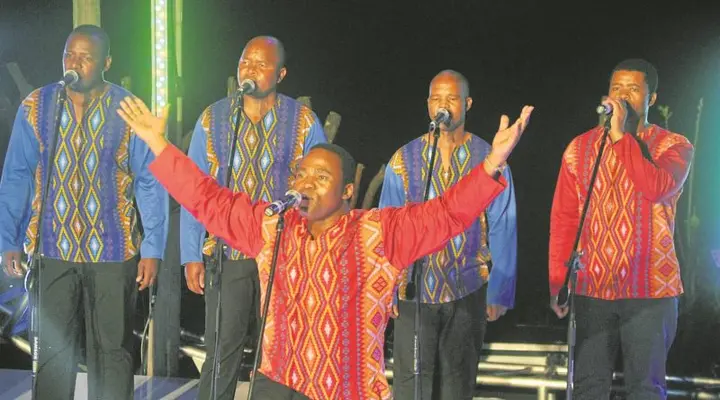 LEGENDARY isicathamiya group Ladysmith Black Mambazo has landed a cameo role on Uzalo.
The Grammy award-winning group will play the role of helping Sbu (Simphiwe Majozi) fulfil his dream of recording his music.
Mambazo member Sibongiseni Shabalala said the role was a lesson for people who had made it in the industry, that it was important to help those who also had the same dreams.
"In Uzalo, we appear as a group that helps an aspiring musician to kick-start his career. Mambazo has been in the industry for a long time. We have travelled the world and won international awards. So, this role teaches and encourages musicians like us to help discover talent. That is why we have an academy where the youth can learn more about isicathamiya. We are excited about this role, and hope that big guns in the industry will learn from it – that they must use their success to help others," said Sibongiseni.
He said Uzalo was a big show in Mzansi, but it could be even bigger.
"We are an international group, so being featured in the show will not benefit us only. We will promote it to the world, hoping that it becomes bigger. We love our country, and always make sure that whatever good happens is known wherever we travel," said Sibongiseni, adding that they were hoping to land more TV roles.