Khanyi Mbau daughter cleans up her Instagram page following rumours that she could be pregnant.
Khanyi Mbau came out firing at those who spoke about her daughter. She said her daughter is 15 and her body is going through changes. Khanyi said people have spoken about her in the last 18 years in the industry but she will not allow her daughter to go through the same bullying.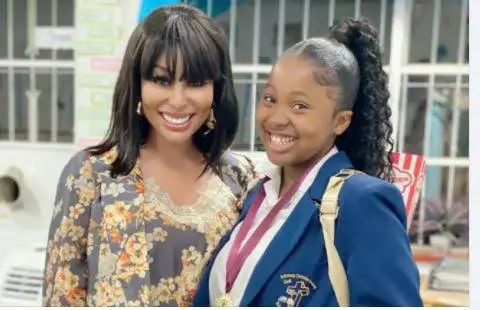 But I guess after finding out just how rude people can be to suspect a 15 year old girl is pregnant, Khanyi Mbau's daughter cleaned up images on her Instagram.It's such a shame how woman and children are victimized constantly having to live in fear of what people might say. The child had to even go clear up her social because of what people were saying about her. Good for Khanyi who stood up for her daughter.