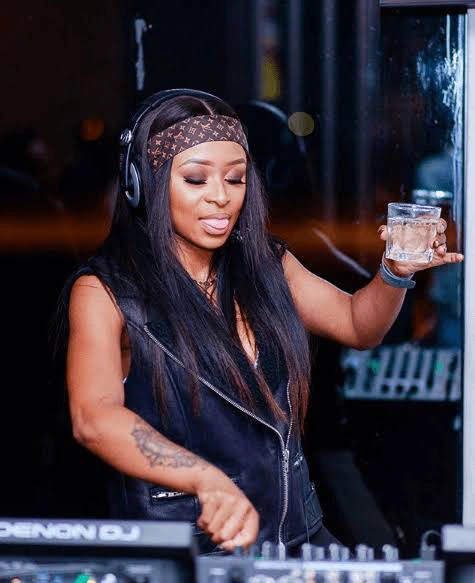 The history of South African female DJz started back in the mid 2000 with DJ Zinhle and DJ Cndo making hits in night clubs. However The dawn of the 21st century has seen an increase in the number of women taking up prominent positions in many male-dominated fields.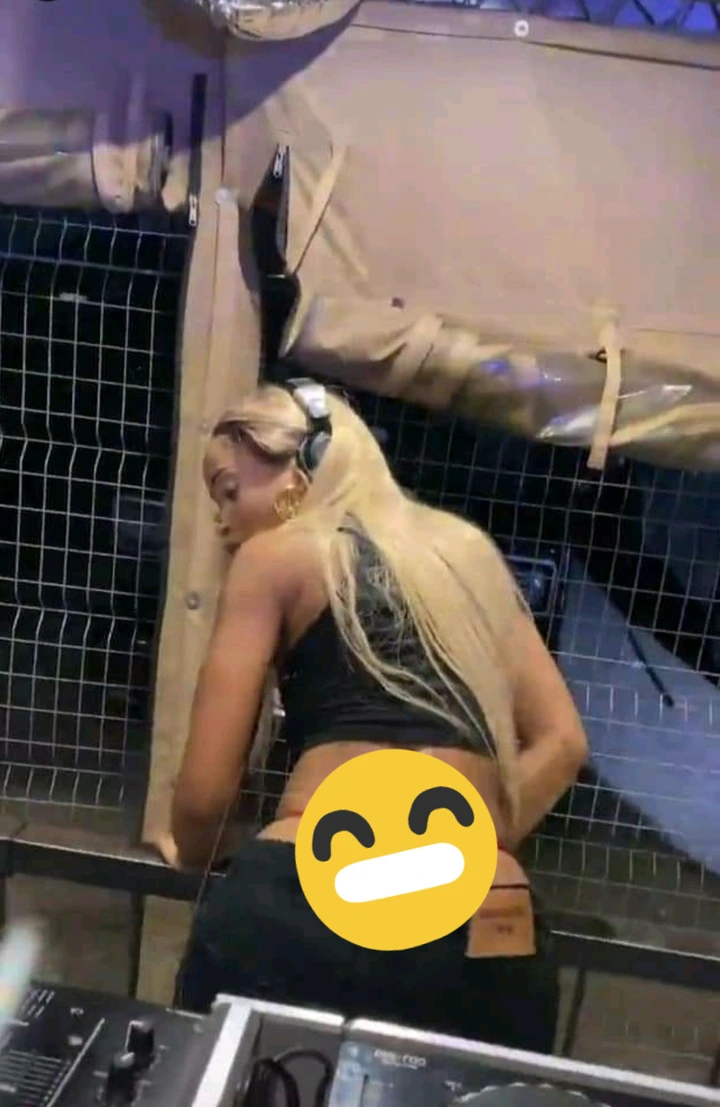 However it appears that the newcomers are ruining the game as they are trying to make it to the top by wearing clothes that expose their body. We have seen the likes of uncle waffles being trolled day and day out but yesterday the Facebook president introduced us to another female dj who's trying to make it to the top by looking naked when she's behind the decks.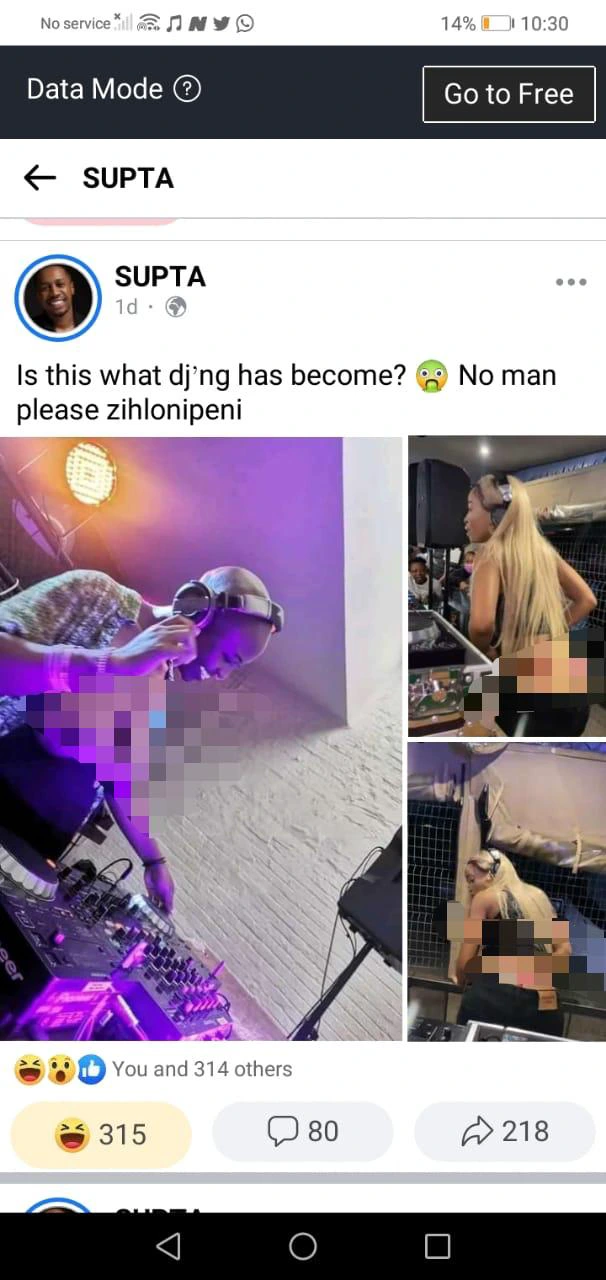 Yesterday a Facebook user, who goes by the name of "SUPTA", posted a picture of a female DJ who was seen pulling strings behind the decks with her breasts fully exposed. The user seem to be concerned about the norm of these upcoming dj as he said that these ladies lack self respect, "Is this what "Dj'ing" has become?, Zihlonipheni mahn".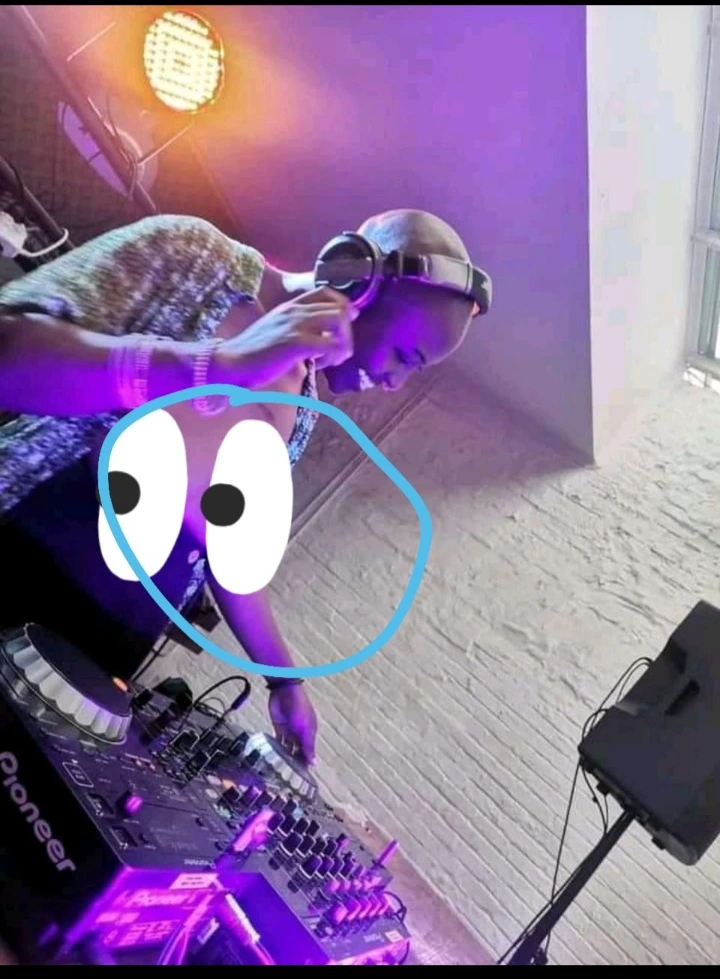 After SUPTA posted this picture on Facebook, it received a lot of attention down the comment section, as a lot of people went on to raise concerns about these upcoming DJz and how down they are willing to stoop just for clout and cash. Others were laughing at the DJ saying that it's like she wants to breastfeed the whole club.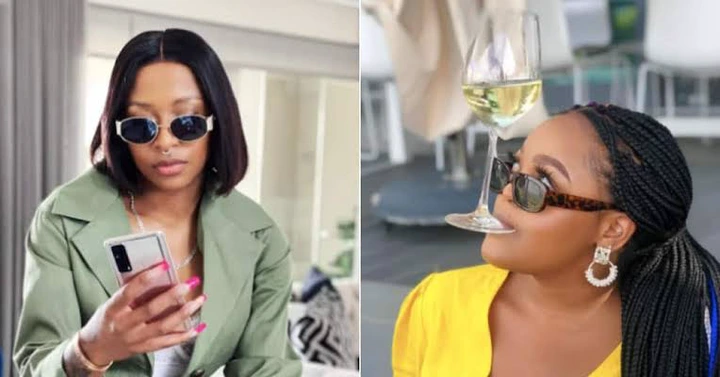 However The comment that stole the show was from a young man who said that we have to cancel all South African female DJz and exclude DJ Zinhle, DBN Gogo and DJ leSoul, because these upcoming dj's only know how to strip not deejaying.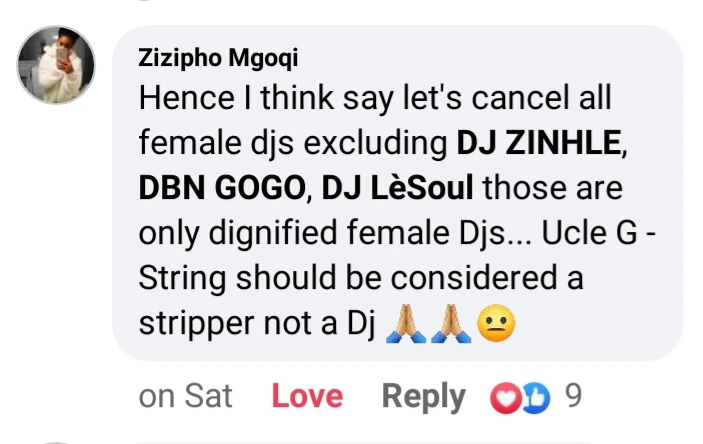 "Hence I say, let's cancel all female South African dj's excluding DJ zinhle, DBN Gogo and DJ leSoul, those are the only female DJz we know. Uncle G-string and the rest should be considered as strippers not Djs, he wrote.
How others reacted to this tweet below: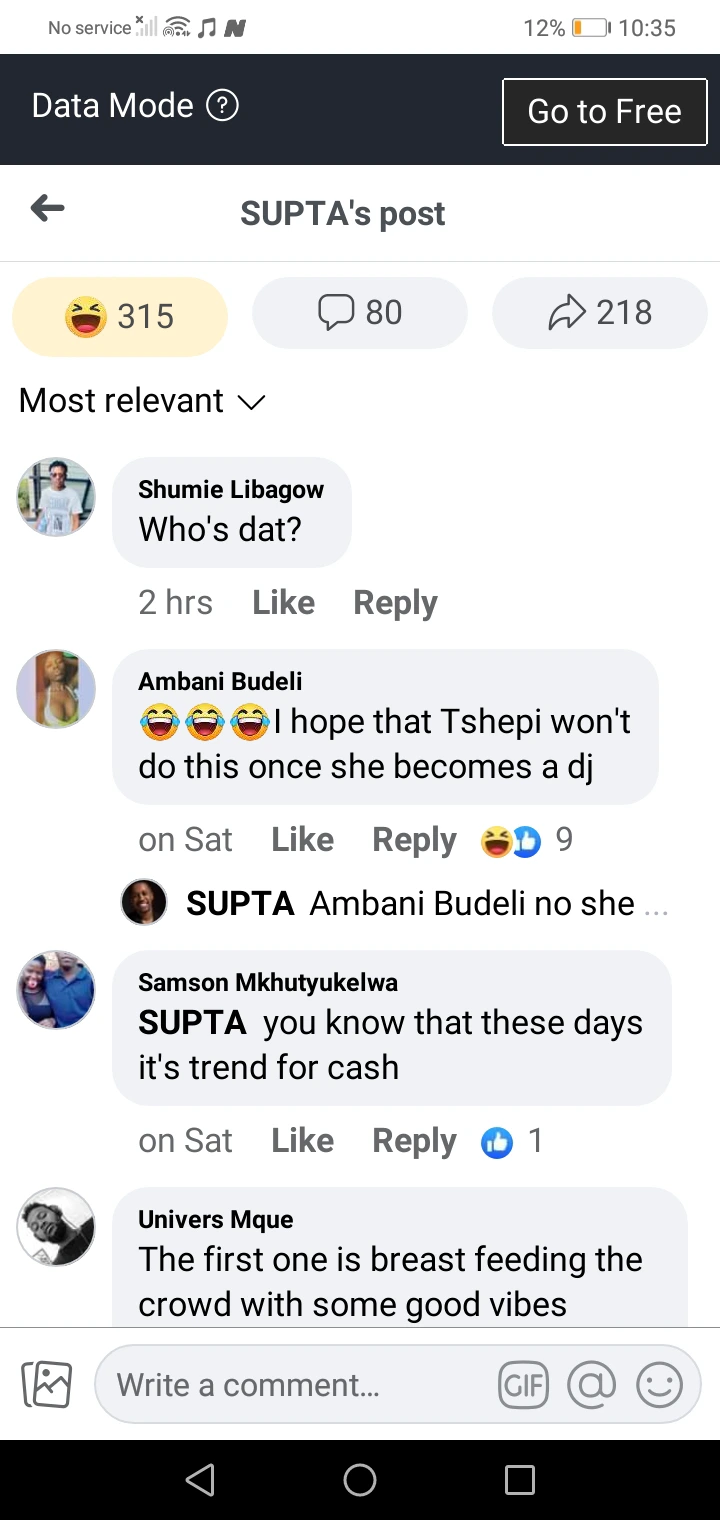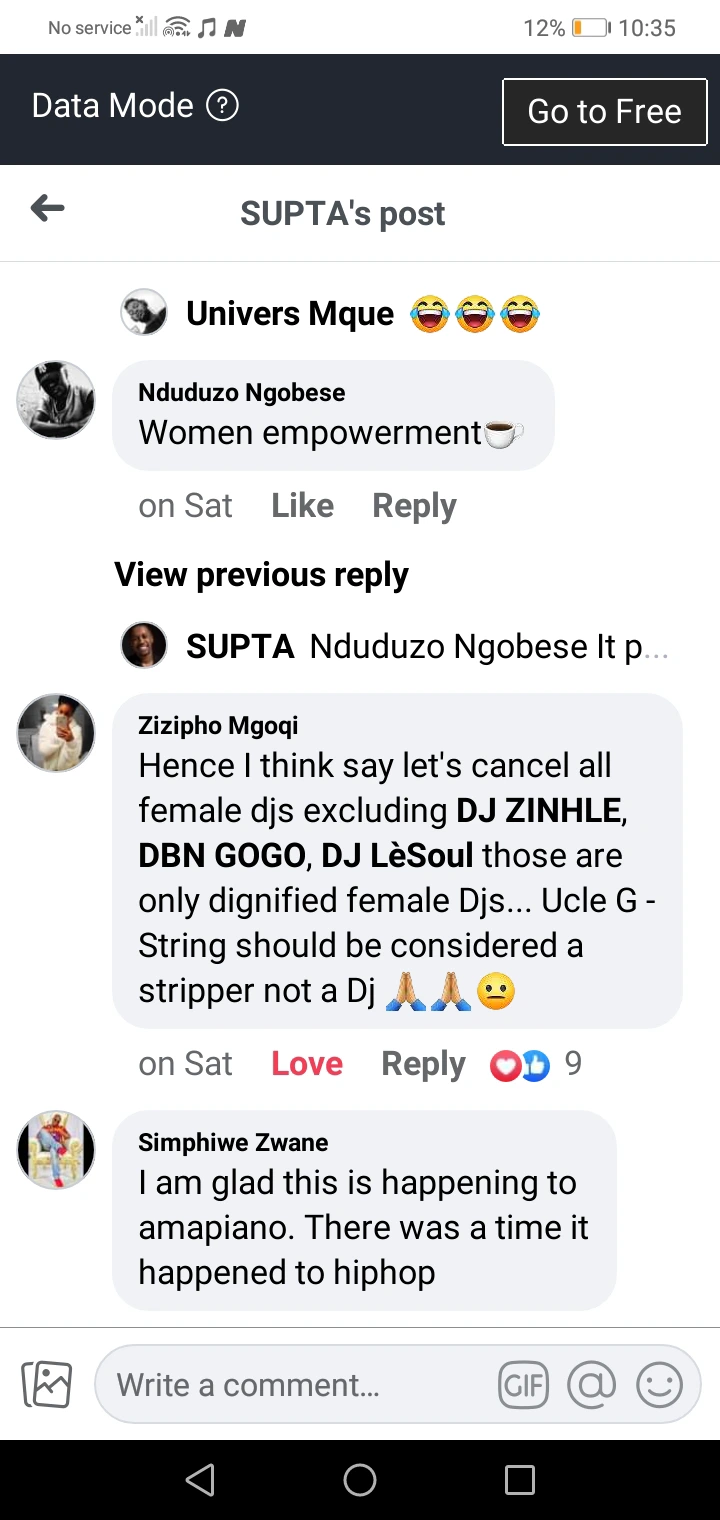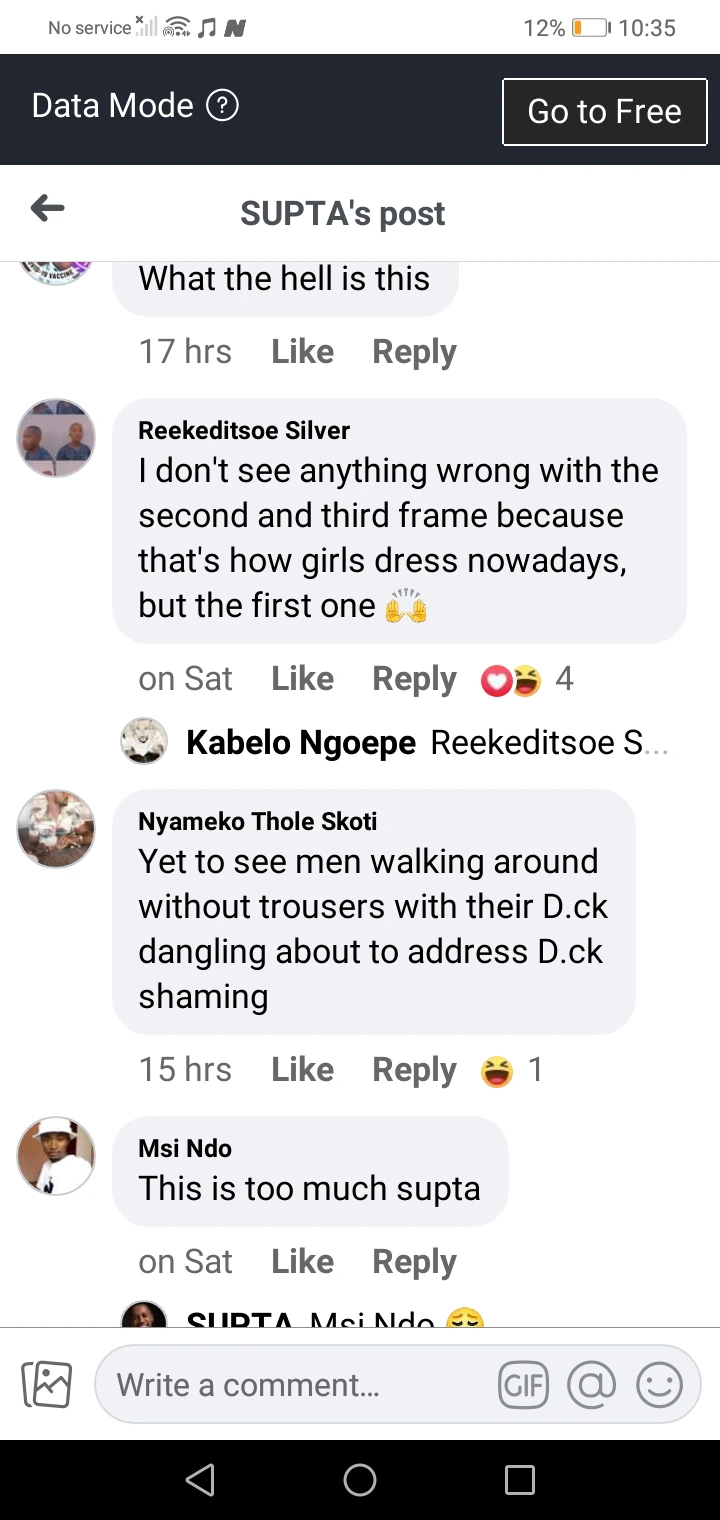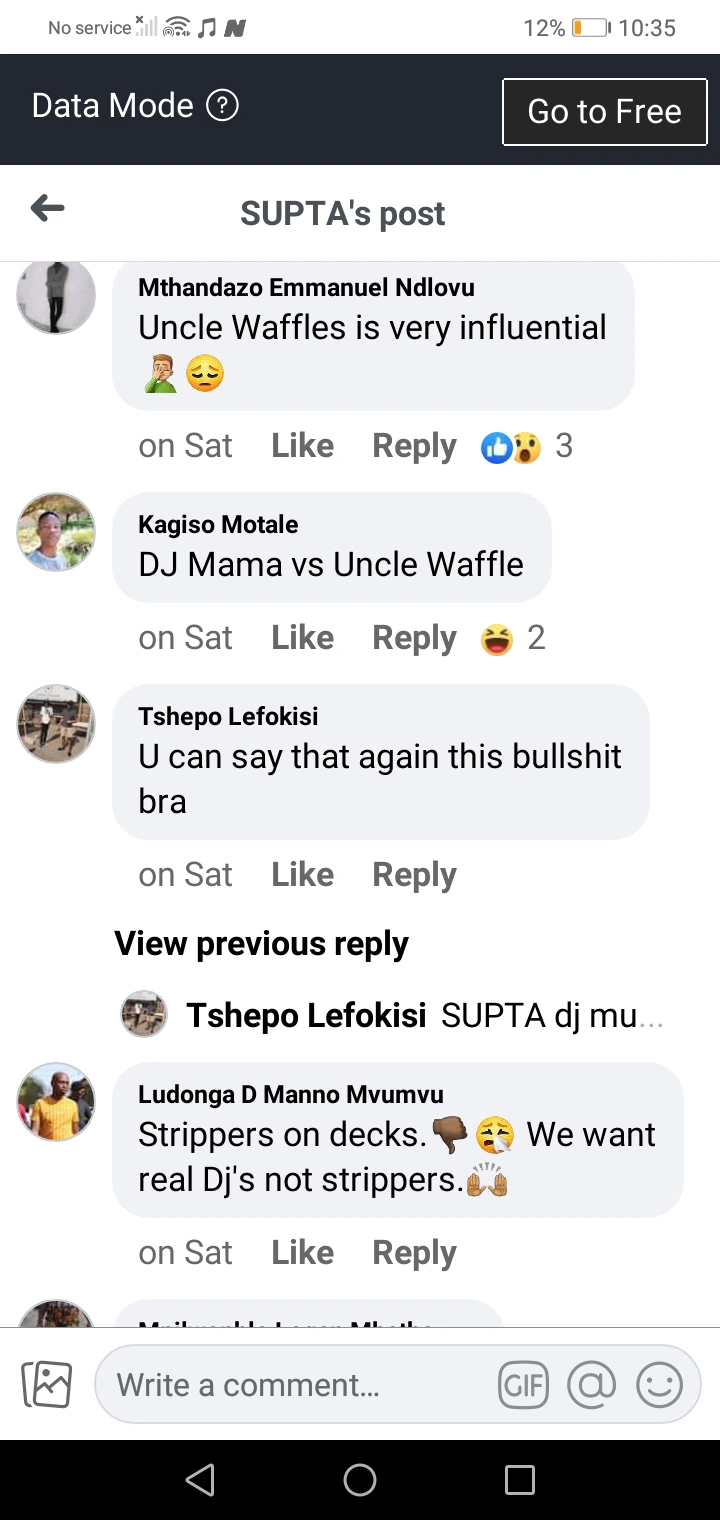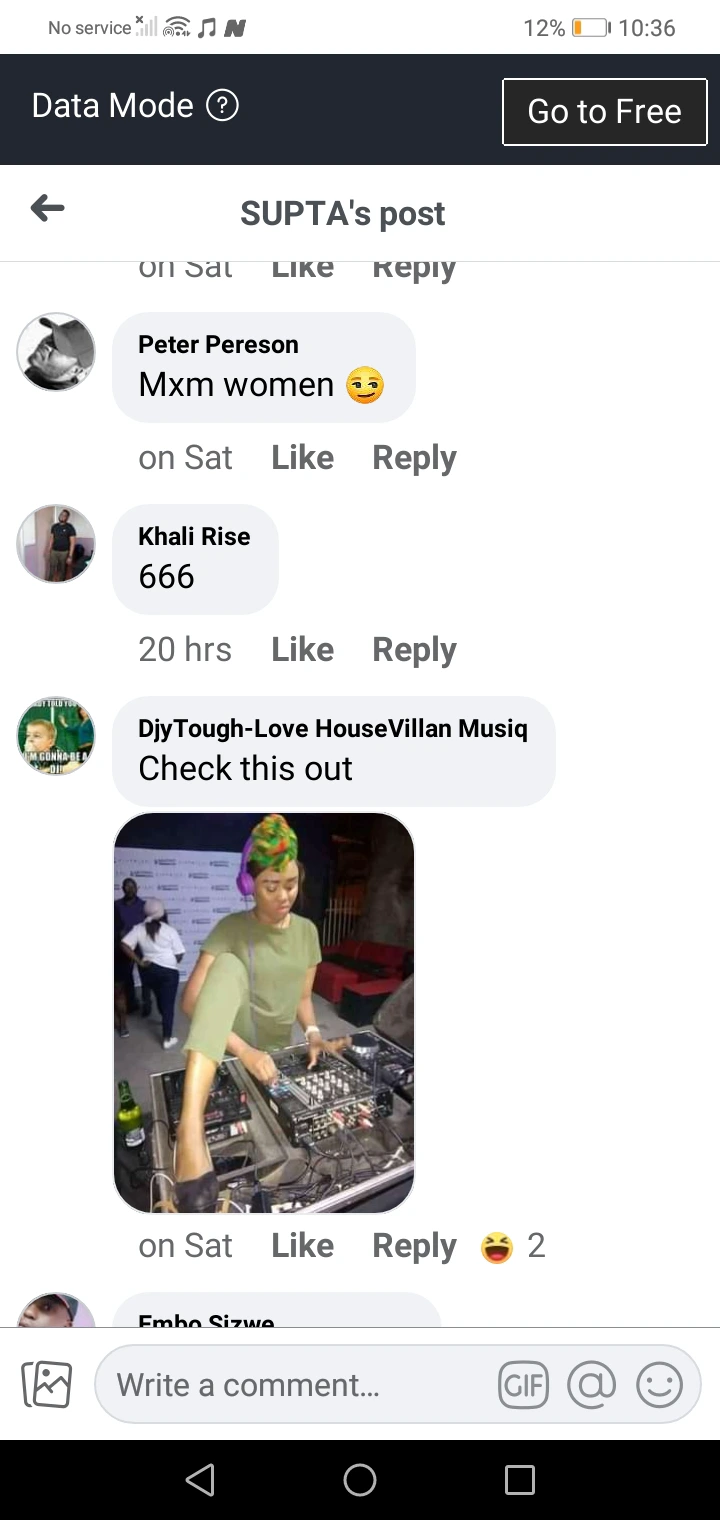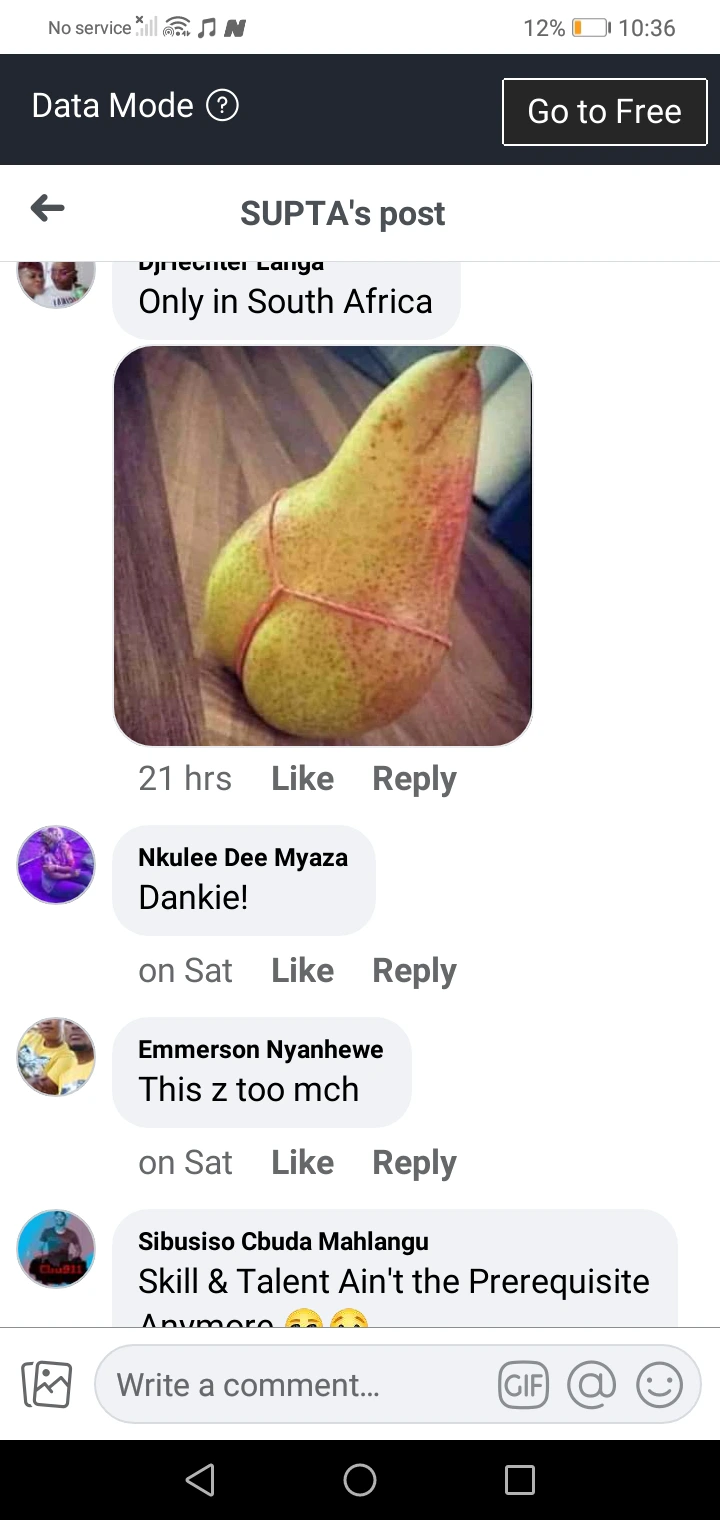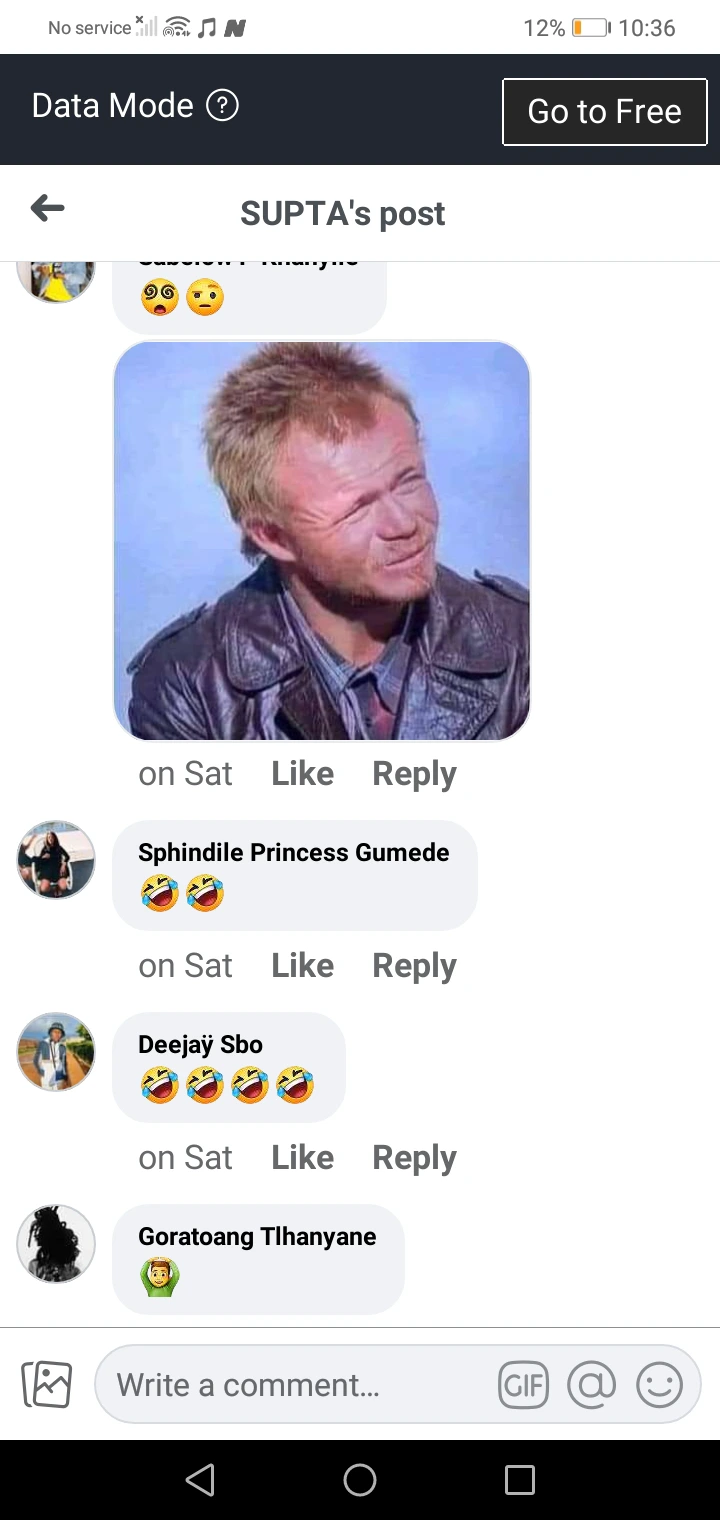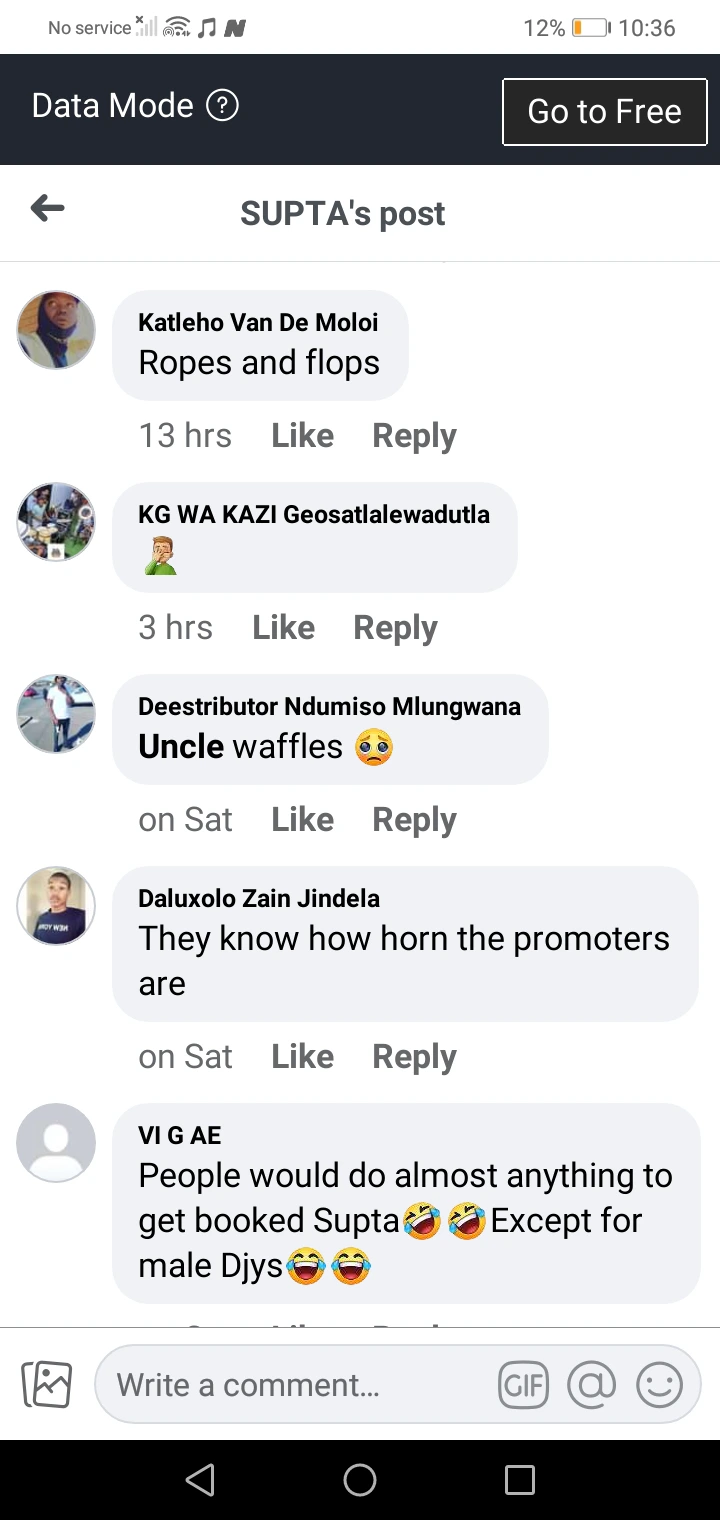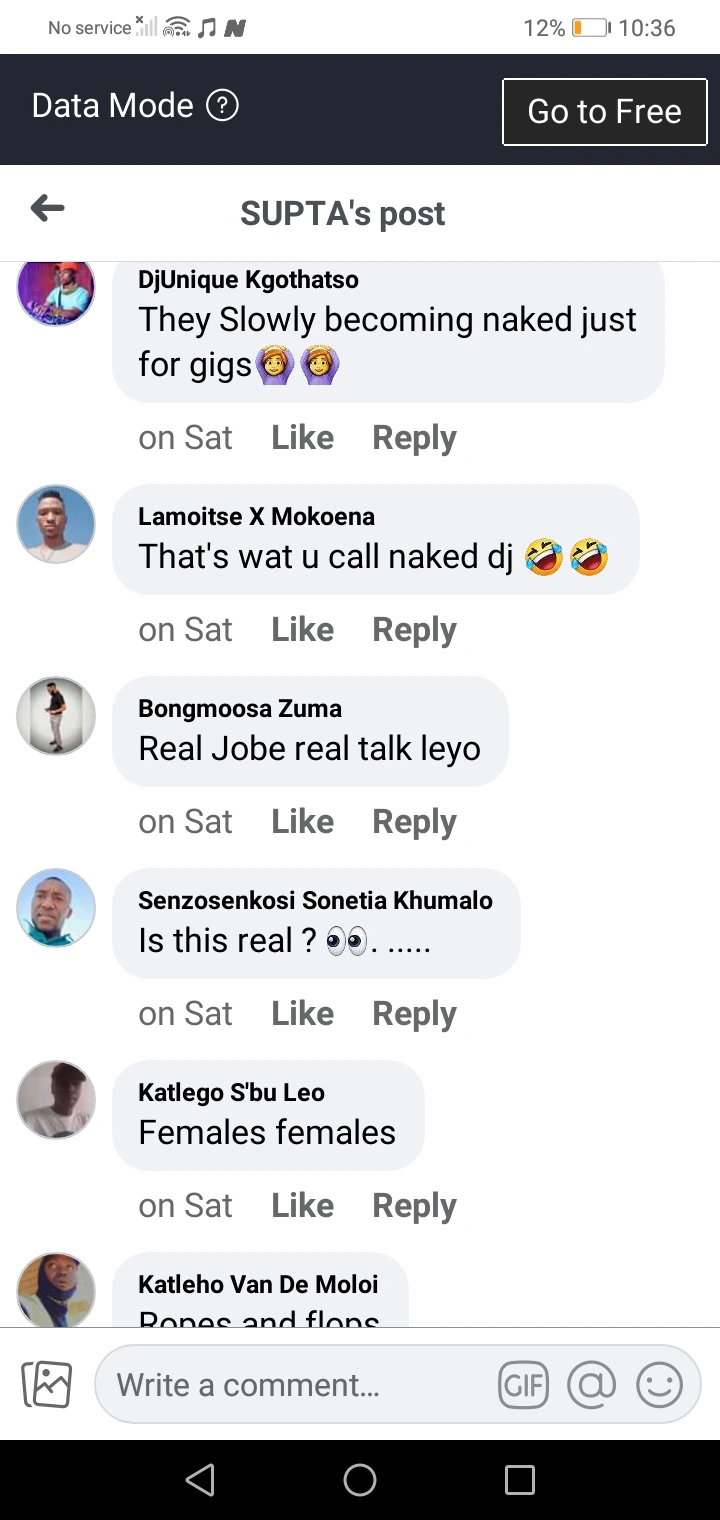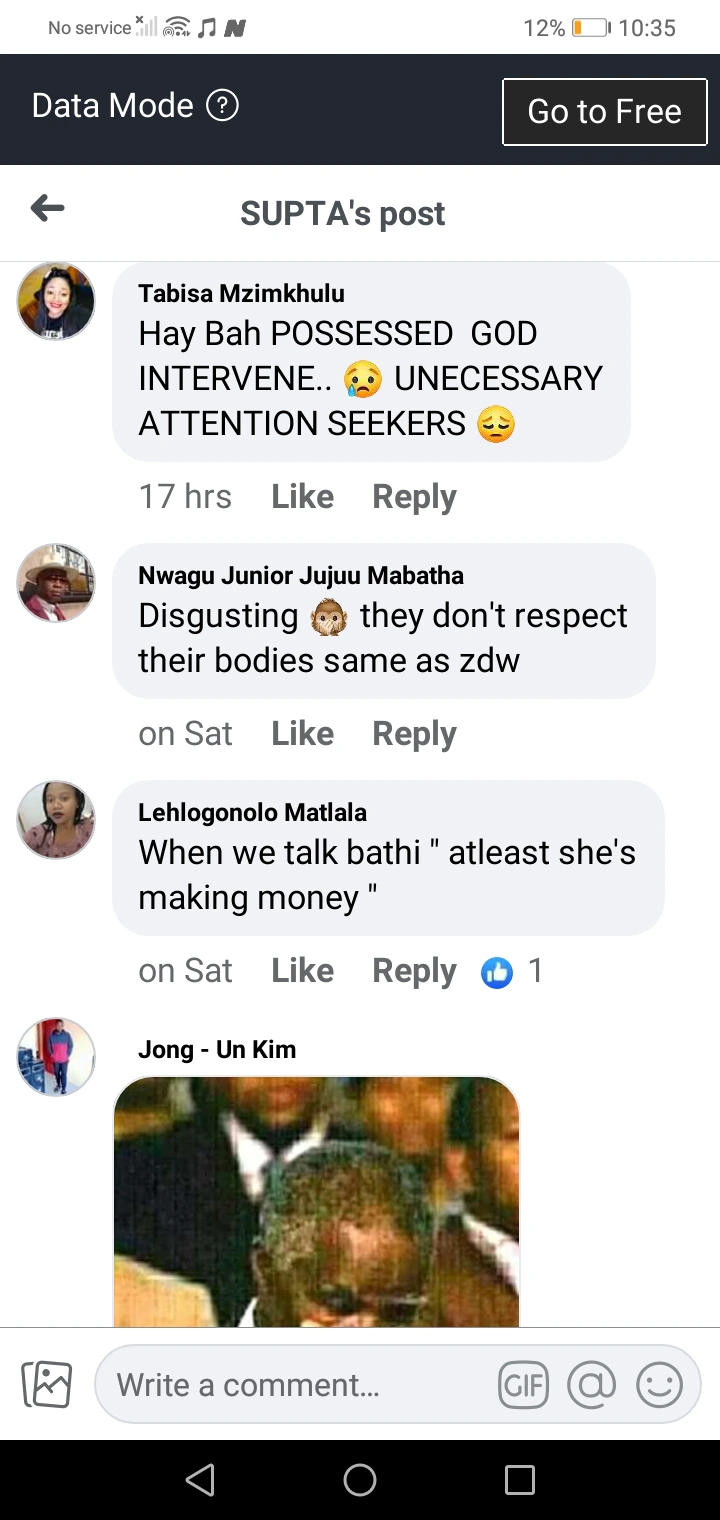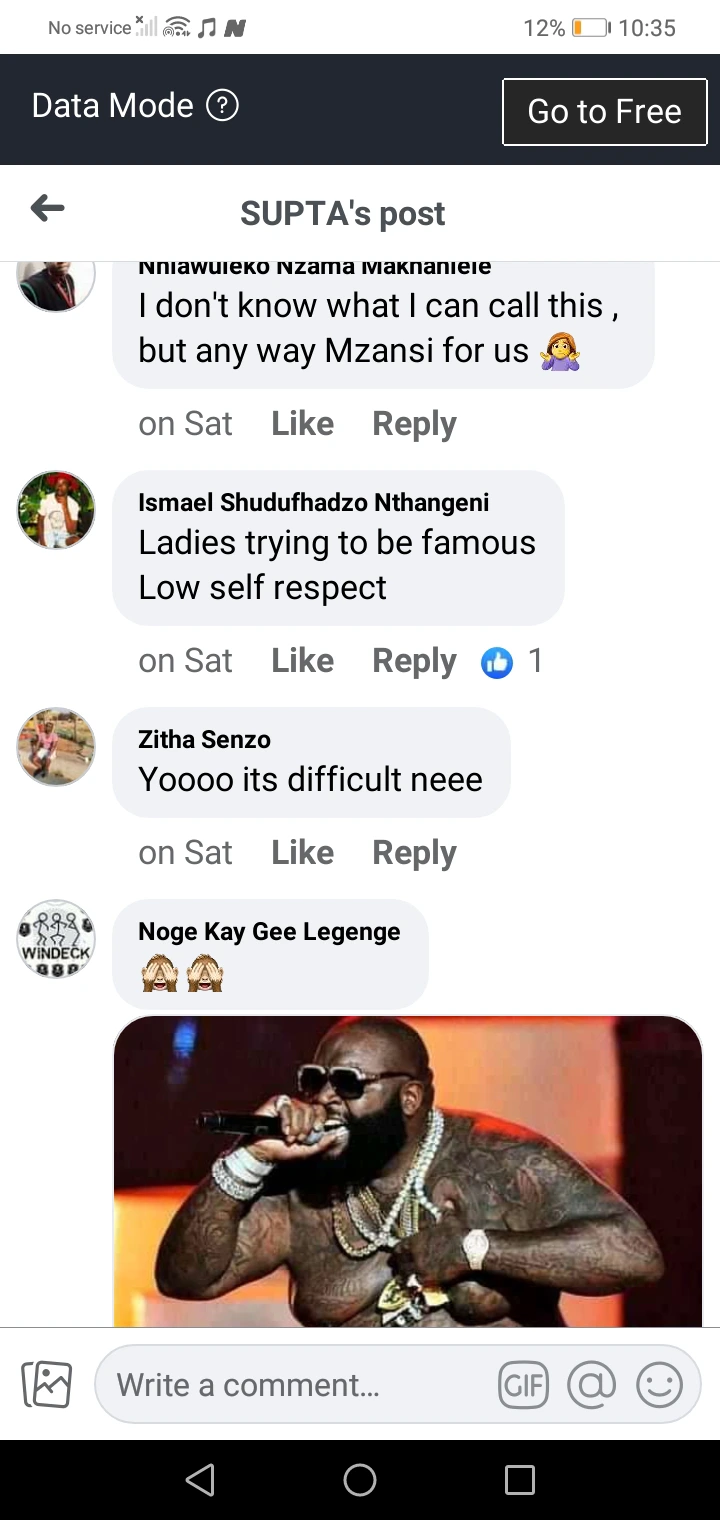 Opinion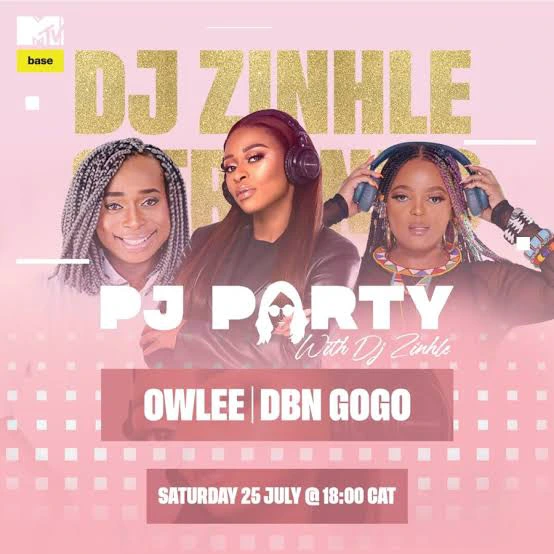 I think that the Young man is right about cancelling this female DJz because they lack talent and use their own bodies just to get people to attend their shows. He's also about keeping DJ Zinhle and DBN Gogo in the game because those 2 are natural and know how to DJ.
What's your view about this matter? Don't forget to leave your thoughts in the comment section.
Source:https://www.facebook.com/100045109896372