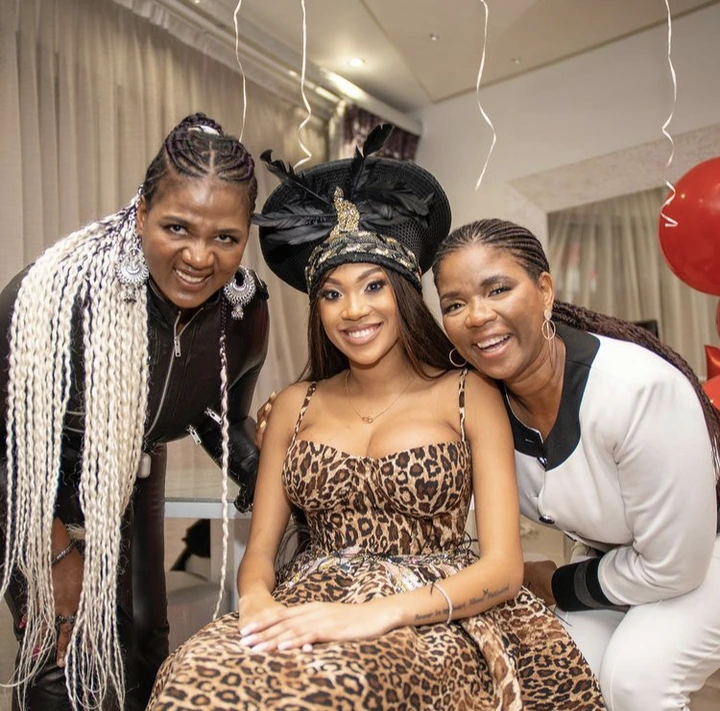 Andile Mpisane the only son of millionaire, Shauwn Mkhize, have shocked many South Africans by dumping Sithelo Shozi, the mother of her two children and marrying Tamia Louw, a coloured chick from Cape Town. He have recently bought his babies mama and expensive car. Actually his mother didn't like his baby mother but she seem to like Andile's new partner.
The mother seems to be happy about her son's marriage, saying it is every moms dream to witness their child finding happiness and and she is living that experience. Tamia Louw who have already changed her surname to Mpisane on her Instagram.
Andile left the country to celebrate his wedding in Tanzania and a video have emerged of him spilling the whole bottle of expensive Moët luminous nectar rose on the table lamenting in a drunk state, "kubi, kubi e South Africa," (it is bad in South Africa)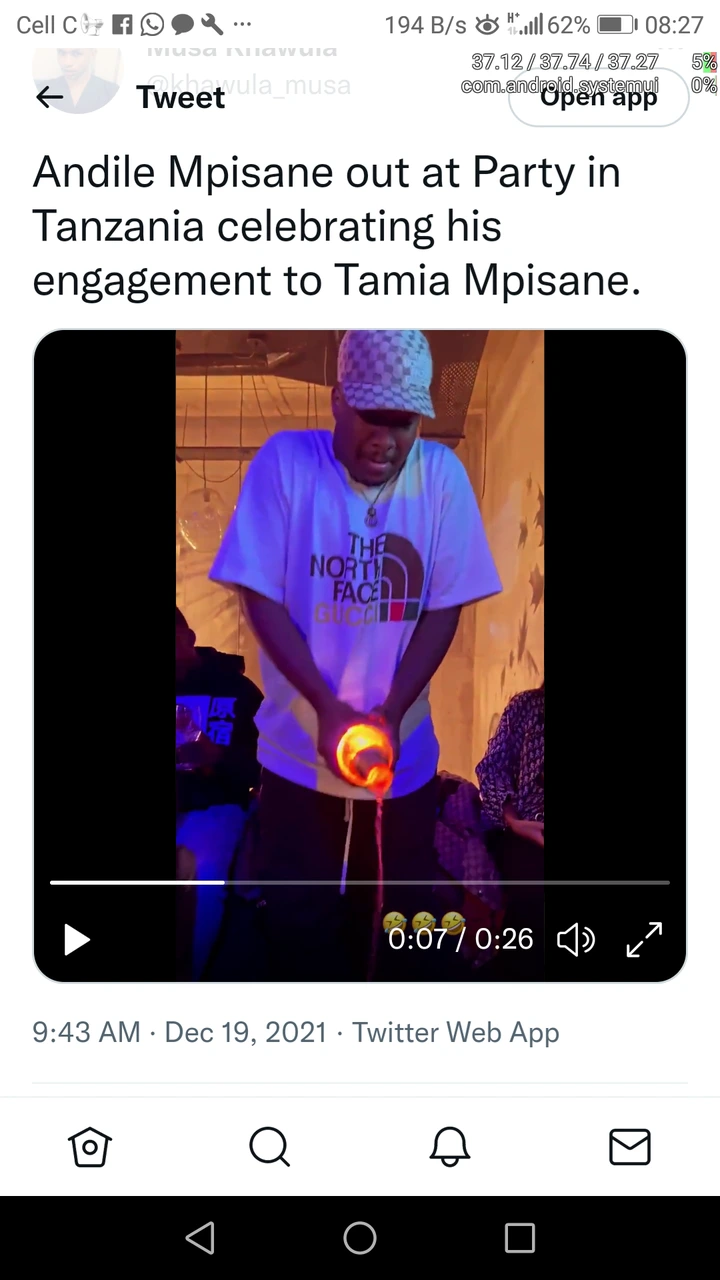 Nombuso
@Nombuso28889680
·
18h
Replying to
@khawula_musa
I wonder if there's anything else in life that makes this boy happy except money and alcohol..like he doesn't look like a happy child to me at all, he's got it all but khona lento ishotayo. I won't be surprised if one day we wake up in news saying that he has killed himself
Shauwn Mkhize made millions through government tenders.