Amanda du Pont has shared a video of herself working out, with some exquisite views in the background.
Check video on link below:
Source: https://www.instagram.com/amandadupont/reel/CXsxHDGINHF/?utm_medium=copy_link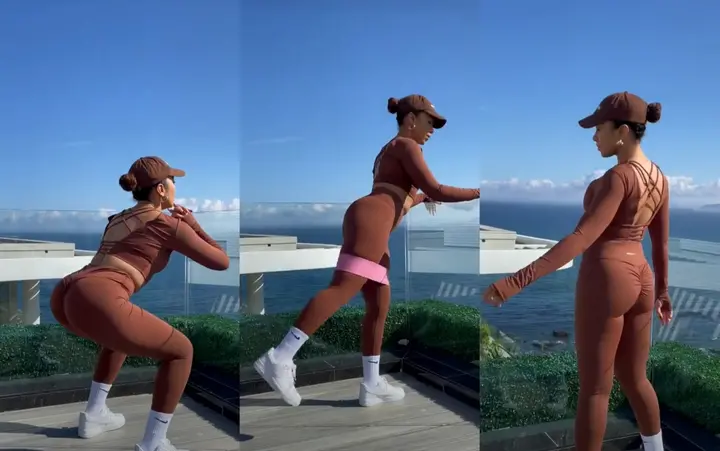 Du Pont titled the video ''No gym, no problem''. In the video she is seen on a roof top of a building overlooking ocean views.
Du Pont goes on to do various exercises on the roof top. She is dressed in a good looking brown gym outfit.
This is commendable of her, as it indicates she is not depressed about her recent happenings with Jub Jub.
Du Pont was recently embattled with Jub Jub after stating that he allegedly raped her repeatedly for 2 years.
Both parties opened cases against each other.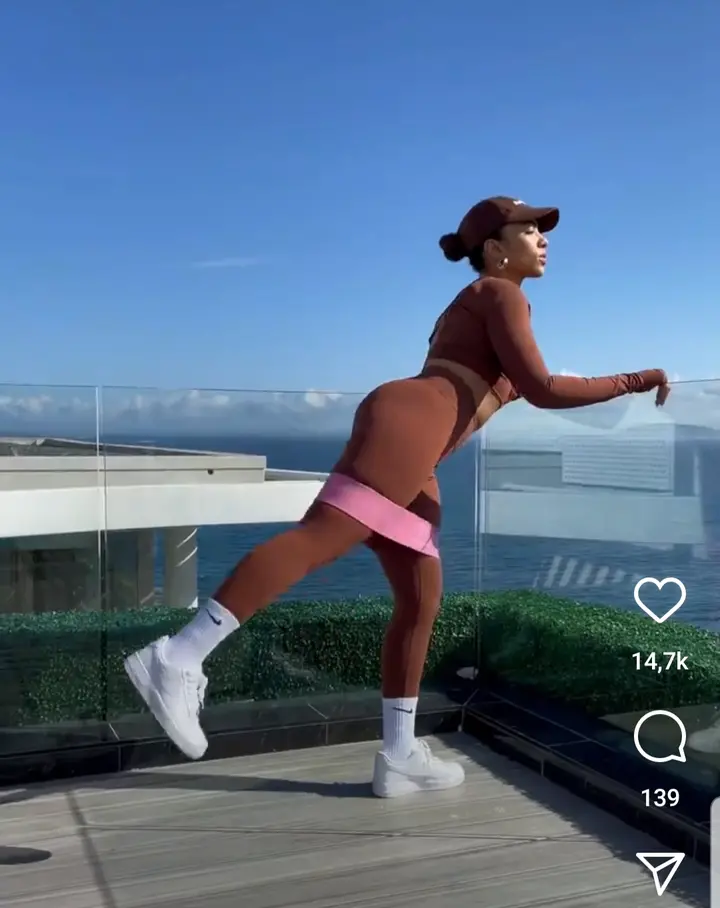 Du Pont has chosen to not hold on to her cases and rather keep herself healthy mentally and physically.
A new post of hers suggests that she is currently abroad in Germany, as she recently dropped a video of her hotel room.