Mamkhie's son is back in the public spotlight. Andile was dating Sithelo just a few moments ago, he even bought her a car last month month. The fact that the two were so happy together is the same reason why South Africans found it shocking that Andile is getting married to another woman AND it's NOT Sithelo.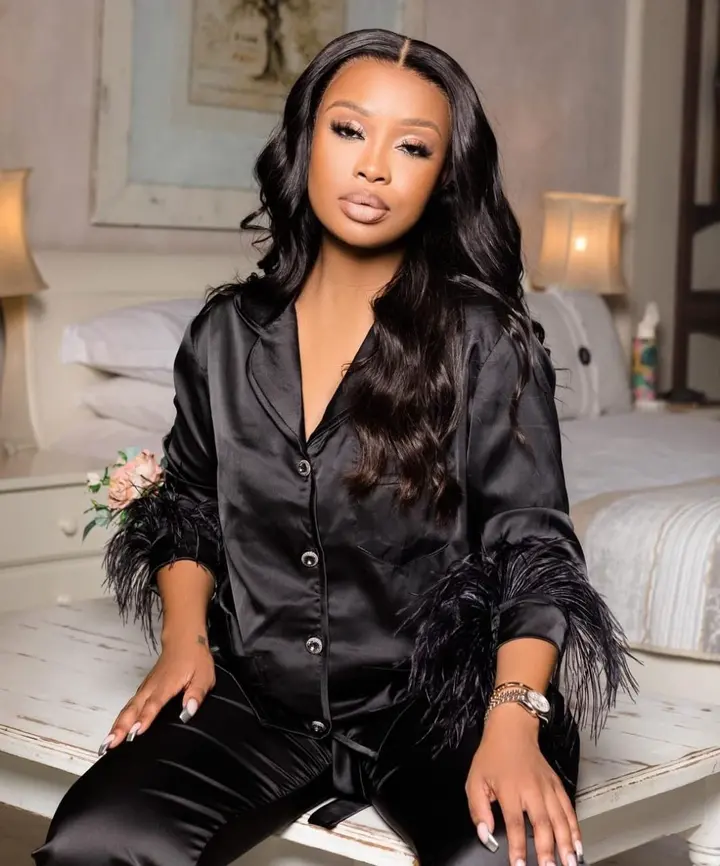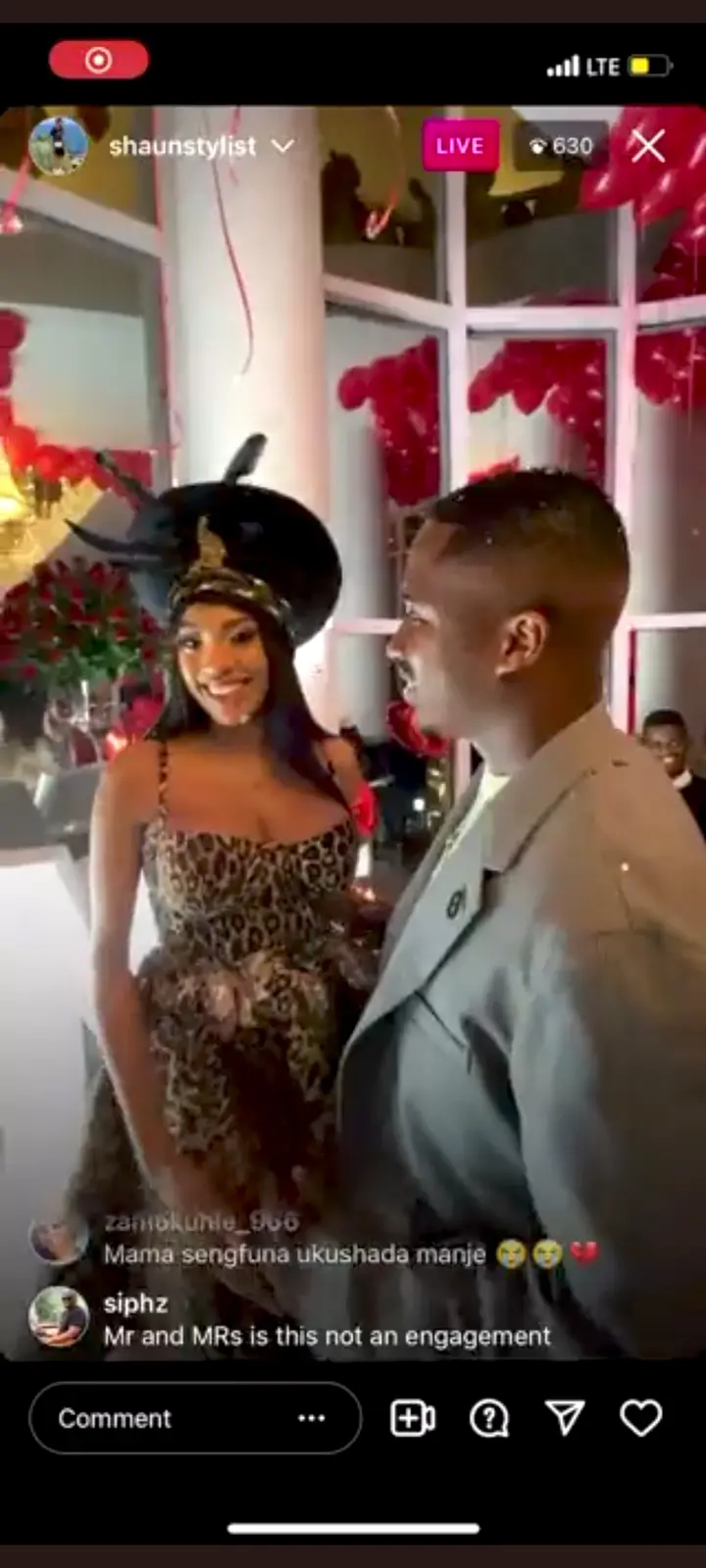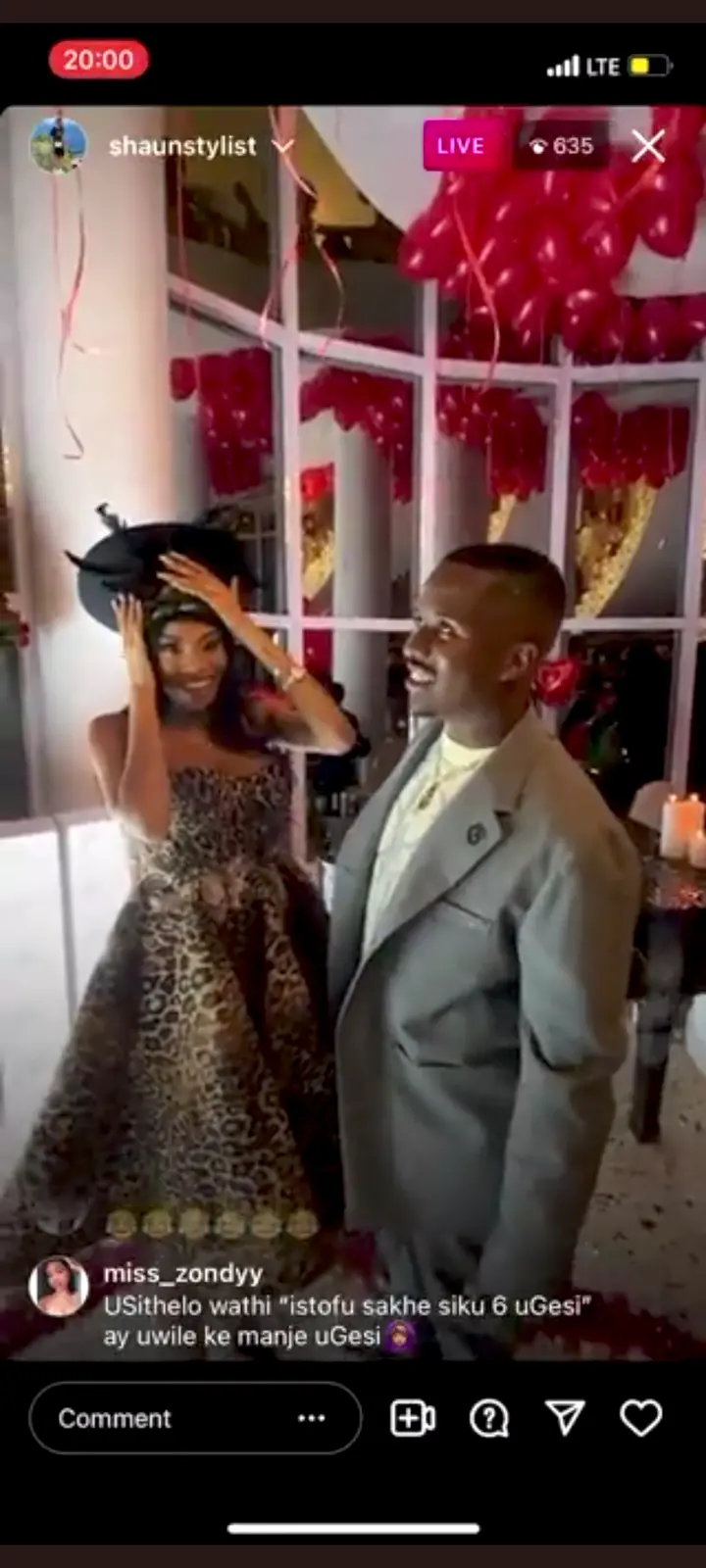 In the process of trying to console Sithelo and her public humiliation, tweeps have given themselves the duty of bullying Andile. Andile has been called a lot of names on social media today and apart from being called a mama's boy who can not take decisions for himself, he has been called an unattractive boy who is slow and always looks confused.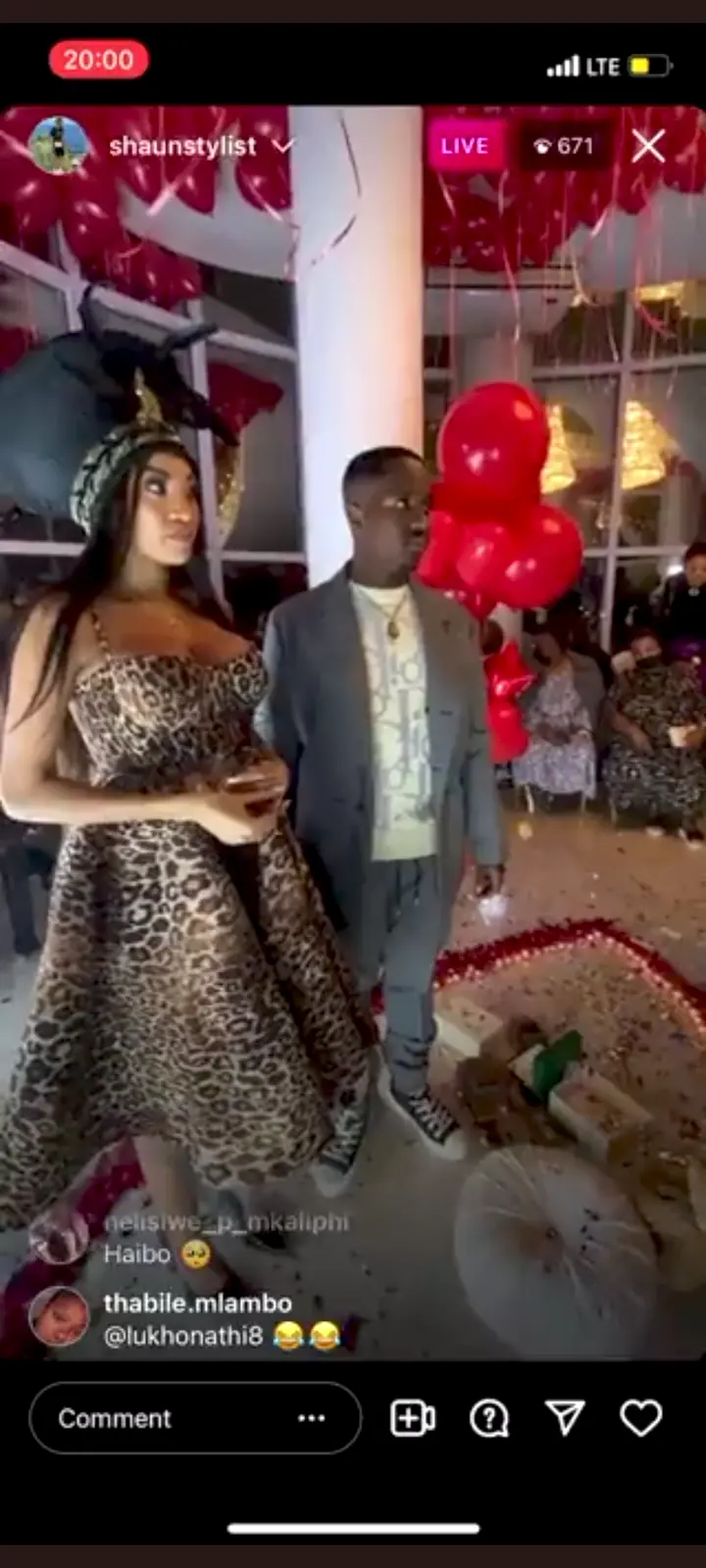 This followed an analysis of his wedding video where he looked like he did not know what was happening and just acting along "because mommy said so". I understand that people are looking out for Sithelo because she is heart broken but the very people who are feeling sorry for her did not say anything when she (Sithelo) dated a married man and had his baby. The pain that she is feeling now is nothing compared to Uyathandeka Sibiya felt when her husband was living his best life with Sithelo.
I feel that tweeps have used this marriage to bully Andile. He's only 20 years old and knowing how power hungry some rich people re, it is very possible that this is an arranged marriage by his mother and family. However, to use this as an opportunity to say statements that are offensive to people living with disabilities is just wild. The "he looks like a slow learner" might be funny to people who are not 'slow learners' but those who go to special needs schools may be hurt by the comments. People who are projecting all these comments are way older than Andile and this just shows that bullying is not only a problem for school learners but something that even adults do, especially for clout.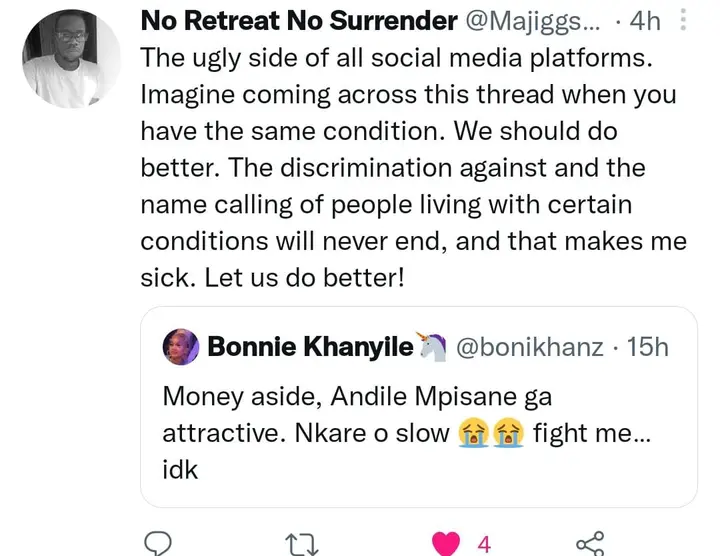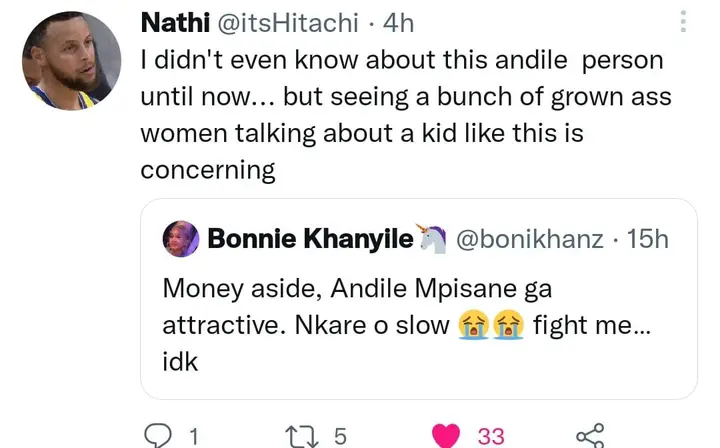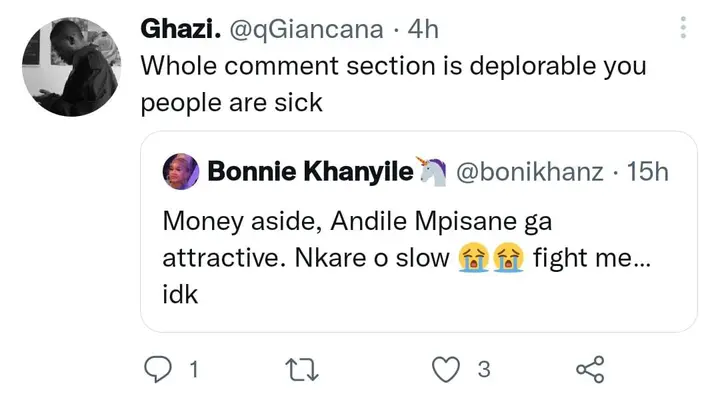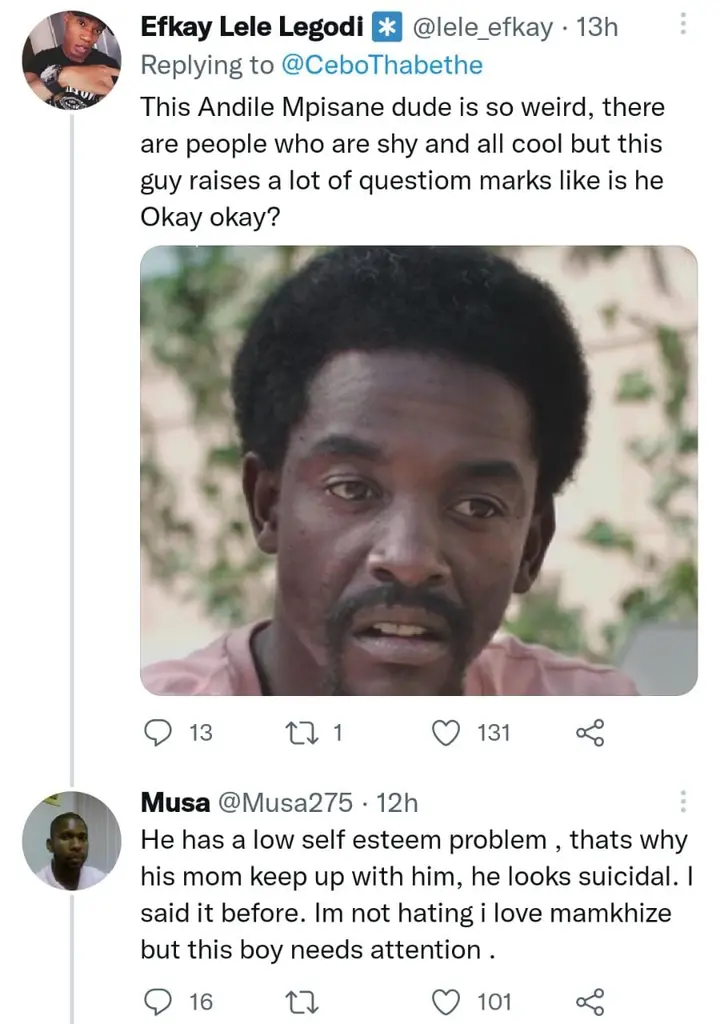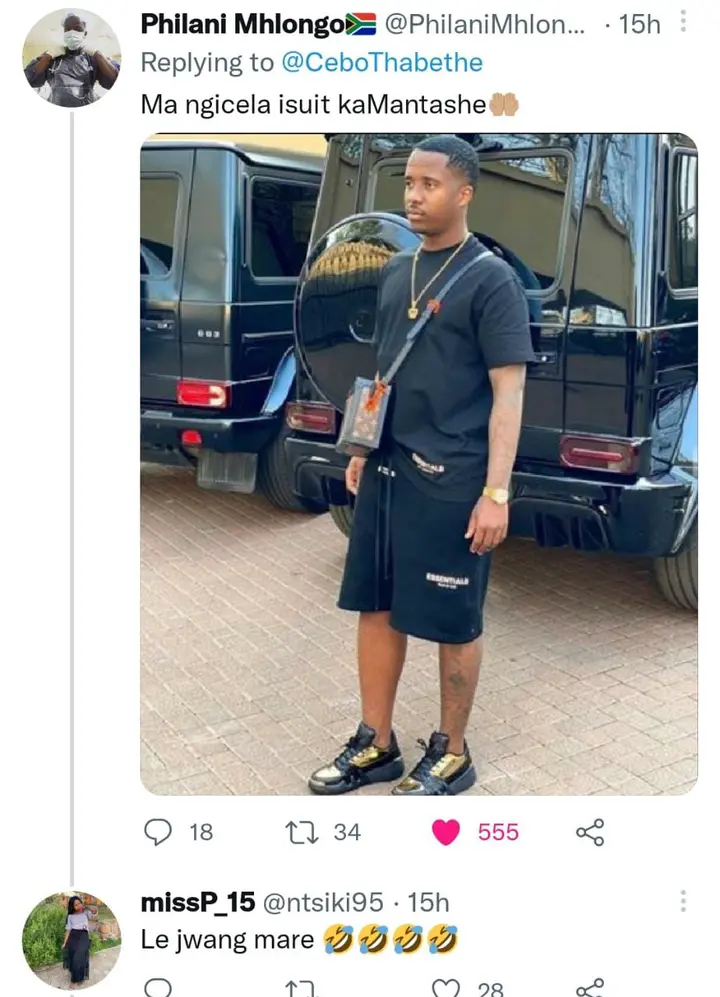 Source: https://twitter.com/bonikhanz/status/1471918437802946567?t=HksK6gwatsu-_B9FhIWf4w&s=19