Mzansi never saw it coming!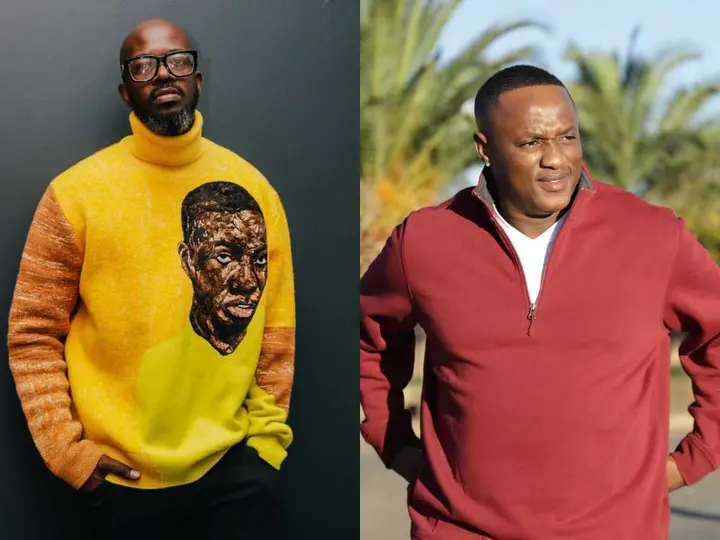 2021 has been a year of waiting to see what is in store for us as we slowly get back to our normal lives. Celebrities have played a major role in making sure we make it through the year entertained to the fullest with their drama. Secrets were revealed, relationships ended, friendships were lost, and we were here for it.
Have a look at the biggest scandals of 2021:
Jub Jub 
This has got to be one of the hottest scandals Mzansi witnessed this year. During an interview on the infamous Podcast and Chill show with MacG, Jub Jub took to revealing the story of his life from being incarcerated to his relationships with his baby mama, Kelly Khumalo and of course, Amanda Du- Pont.
Immediately after the interview, Mzansi woke up to the shocking revelation that was Amanda Du- Pont's statement, where she confessed on her Instagram that Jub Jub had allegedly raped her for the two years he claimed, they were in a happy relationship.
The revelation ended up opening a can of worms after other women came forward claiming that the same thing that had happened to Amanda had also been done to them by Jub Jub. Talk about drama. Mzansi is yet to recover from this. 
Zola 7
Zola 7 is not a stranger to controversy and it seems to be following him wherever he goes. His ex-wife Sibongile Nkabinde accused him of being an abusive husband emotionally and physically.
According to Sunday Sun the two got into a heated argument and Zola decided to kick his wife out of the house. After the altercation, his ex-wife went ahead and opened a case against him for allegedly strangling her and for emotional abuse.
Read the full story here.
Mohale and Somizi
This scandal caught all the attention it deserved for being the ugliest breakup in South Africa. Once upon a time Mohale and Somizi were so in love and could not keep their hands off each other.
It is unfortunate how love loses meaning once infidelity is involved. Somizi accused Mohale his alleged husband of cheating which was the major reason as to why the two split up.
Mohale also had his claims as he accused Somizi of being physically abusive. He explained in an interview with producers of the reality show, Living the dream with Somizi that Somizi had tried to kill him with a kitchen knife and almost hit him with his car while trying to escape.
This is the true definition of when love turns sour.
Zinhle Mabena 
Zinhle was having a tough 2021 after her husband Mugabe Ngwenya divorced her and took her to court for trying to kill him.
It was alleged that on the 28th of January Zinhle conspired to kill her ex-husband who was ambushed at a petrol station but his bodyguard died instead. Video footage was released which was used as evidence linking her to the attempted murder.
The famous actress, however, spent a night in jail but the charges were finally dropped and she was released. Another fact was Zinhle was unlawfully arrested. It was quite a traumatizing experience for her but all is good as she is now free of any charges related to the crime. 
Read the full article here. 
Zodwa Wabantu Beats Up Fan
Imagine someone attacking you for gazing at their man. Crazy right? Well not so much for exotic dancer Zodwa Wabantu who is famously known for flashing her goodies in public. A video of the dancer beating up a fan emerged online and she is now being accused of assault.
This is not the first time Zodwa is being accused of assault but we might just add this to the list as the most bizarre reason to beat up a fan for staring at her man, Ricardo.
According to the fan Naniki Mokoena,  Zodwa poured champagne on her face and continued to attack her. Naniki said that all this happened because Ricardo was staring at her while she was dancing.
In the same event, Zodwa was seen on a social media video slapping a fan and sending him off stage with bodyguards.
Anywhere Zodwa is, be guaranteed it's going down!
Black Coffee and Enhle Messy Divorce
Their divorce has not been a walk in the park since the two do not see eye to eye. Enhle went on a social media rant to pour out her emotions about how she had reached her breaking point.
She Shared photos on Instagram claiming that her electricity had been cut and accused a man who had been standing outside her house as the one responsible for disconnecting her electricity.
A fan took it upon herself to share the screenshots from Enhle's Instagram post on Twitter which made things worse after the post reached Black coffee and people thought he was behind the disconnection.
Black Coffee told off Enhle by telling her to pay her electricity bill as she knew the bill had not been cleared and was due. He continued to call her a liar and disclosed that he was the one settling the bills in the house and was not going to be silent anymore about it.
Black coffee later settled the electricity bill and stated that it was only for the kids and Enhle should pay the bill next time.