Lasizwe has left social media talking after the stunt he pulled today on Mamkhize. He just did the unexpected and left people in disbelief after he publicly proposed Mamkhize. Mamkhize is a South African business woman who has many businesses who are successful in her leadership. She is an award winning international businesswoman of the year 2020. Shauwn Mkhize is also a philanthropist and reality TV star. She is also in the acting industry acting on Uzalo.Mkhize is really popular and famous all over the world. She has been said to be one of the richest women in South Africa.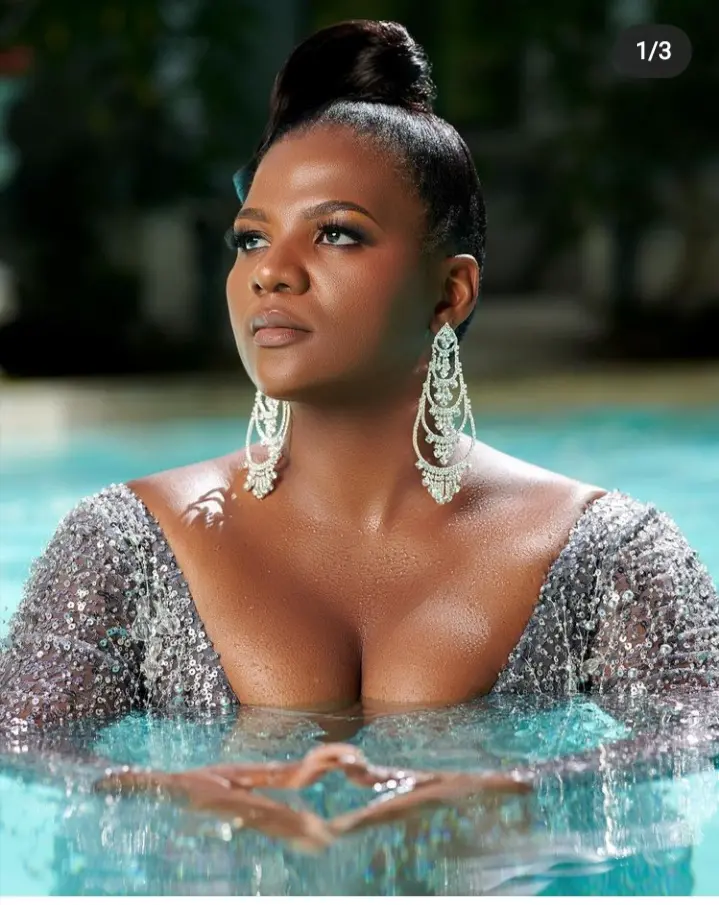 She is such a powerhouse who is an inspiration to many people. She just graduated as she obtained her doctoral degree two weeks ago. She is such an inspiration to many people all over the world. Those who know her can tell that she is very courageous. She is the woman who remains to be courageous and strong when going through in life.They know her as the woman who loves fashion and have an expensive taste. Today she uploaded her pictures on instagram like usual but the unexpected happened as Lasizwe publicly proposed to her.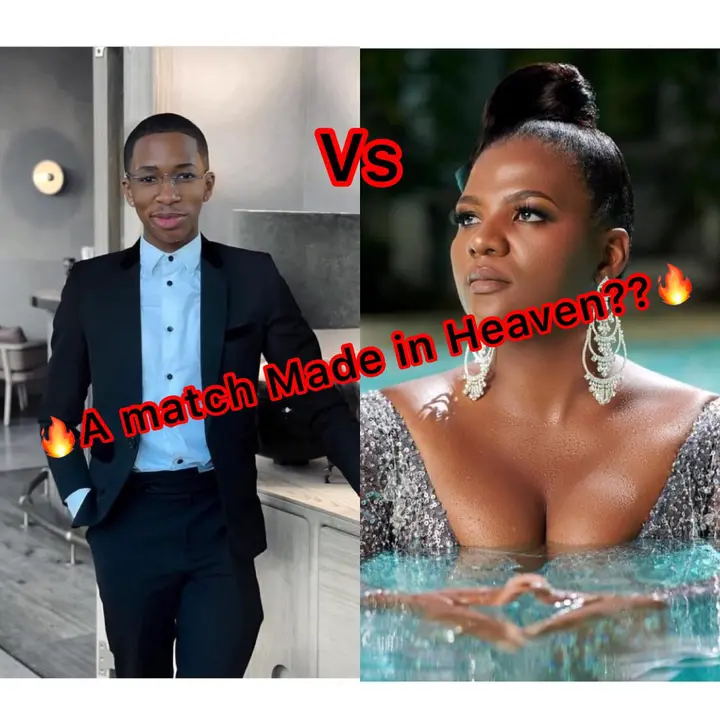 Lasizwe is a South African reality TV star, influencer and blogger. He is one of the celebrities who are loved in Mzansi with over millions of viewers on his social media platforms. On Mamkhize's post today after she posted her pictures wearing a grey like designer stunning dress he commented " Ase jole once. I don't mind being a stepfather to Andile". People were left in disbelief wondering how he could do that more especially in public . What left people more confused is that Lasizwe is gay yet he is proposing Mamkhize who is old enough to be his mother. He said he doesn't mind to be the stepfather of Andile who is Mkhize's son.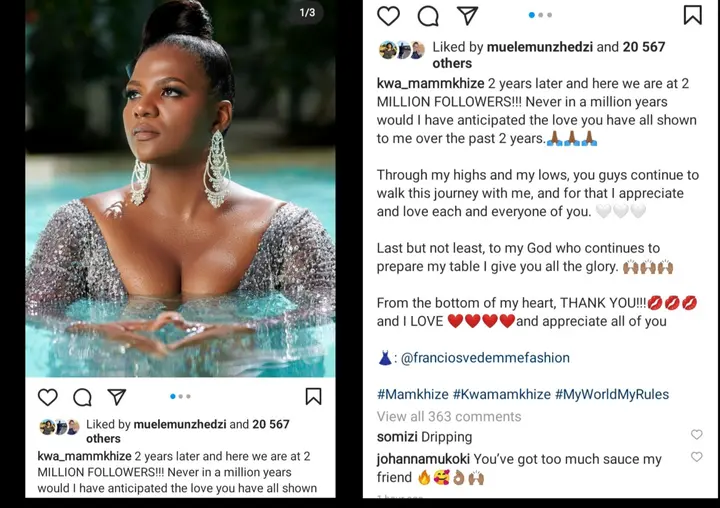 How will it be possible for him to date Mamkhize and become the stepfather of Andile when they are almost of the same age. This sounds so insane. People were left perplexed by this stunt. Do you think they can make a great couple? What is your view on this matter?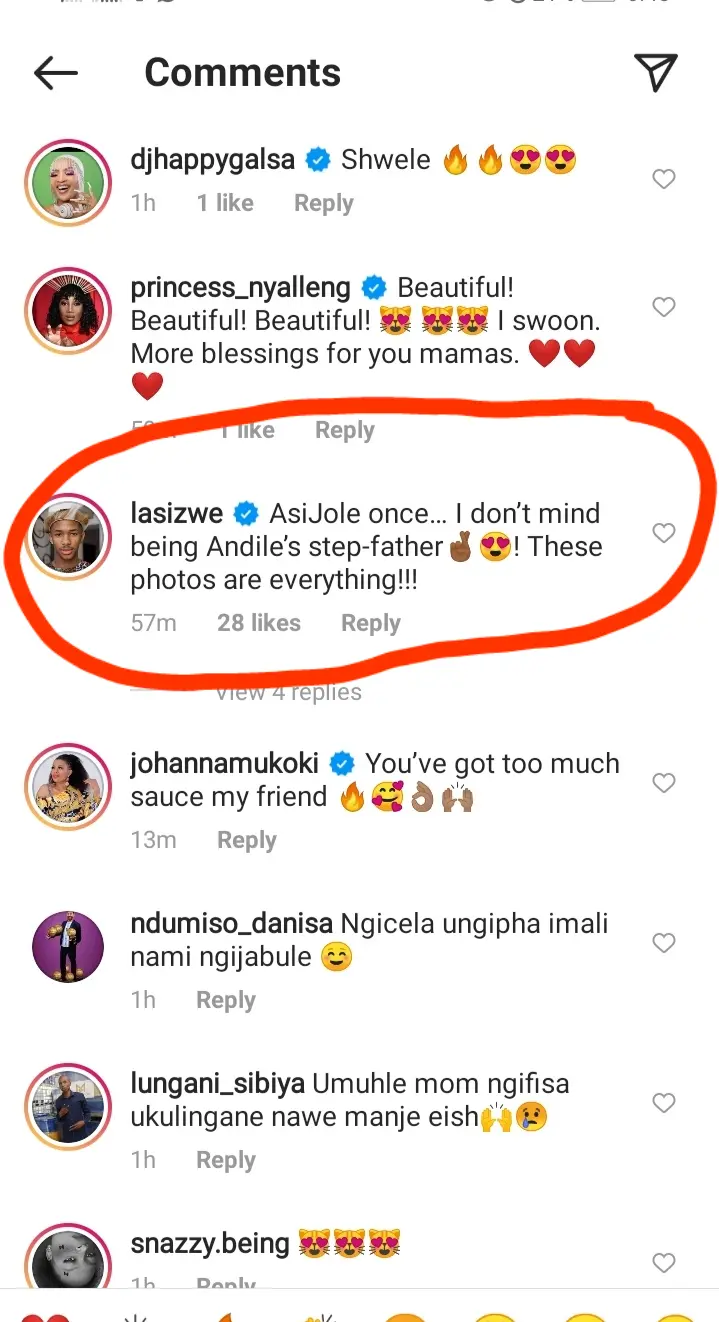 Source : https://www.instagram.com/p/CXghv8Bq8gL/?utm_medium=copy_link